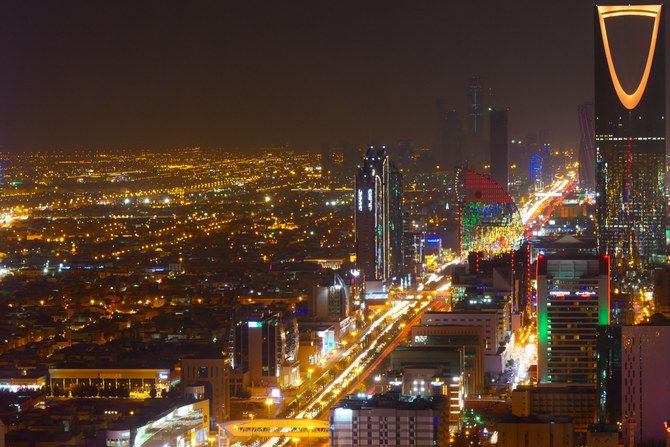 Saudi Arabia to host ICT Indicators Forum on March 8 
National and international experts are set to congregate in Riyadh to discuss key developments and future trends in the information and communication technology sector amid Saudi Arabia's push to promote digital transformation.
Saudi Arabia's Communications, Space and Technology Commission, in association with the International Data Corporation will host the ICT Indicators Forum in the capital on March 8.

The ninth edition of this forum, which will take place at Four Seasons Hotel, comes at a time when Saudi Arabia is steadily diversifying its economy in line with the goals outlined in Vision 2030.

"The Saudi government has been at the forefront of embedding digital transformation initiatives into its transformation journey and the results are there for all to see," said Hamza Naqshbandi, IDC's associate vice president for Saudi Arabia and Bahrain, in a press statement.

As the execution phase of Vision 2030 approaches, he said the impetus on revamping and implementing digital strategies will be a key priority for Saudi organizations.

The forum is also expected to examine the progress made in enhancing the efficiency of Saudi Arabia's digital infrastructure and reaffirm the vitality of scaling digital businesses to support the Kingdom's digital economy aspirations.

He added: "For the last eight years, IDC Directions has provided an essential platform for executives from across the ICT ecosystem to converge and discover IDC's outlook and predictions for the Kingdom's technology markets. It is our pleasure to collaborate with CST once again as we showcase the true value of effective public-private partnerships."

In line with its Vision 2030 goals, Saudi Arabia is steadily moving ahead in the information and communication technology sector.

According to the figures released by the CST Commission, the Kingdom's ICT market hit SR154 billion ($40.9 billion) in 2022.

During 2022, Saudi Arabia witnessed several developments that boosted its ICT sector. This includes the registration of 600 firms in the first global spectrum auction aimed at covering the airspace with Internet services, with the size of investment opportunities forecasted to stand at SR1 billion.

Additionally, as a result of the commission's regulatory reforms, the number of ICT firms aiming to be listed in the financial market hit 11, reflecting a growth rate of 350 percent when compared to 2021.