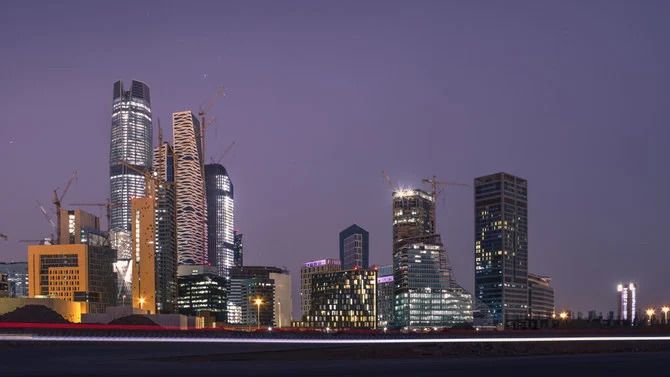 Saudi Arabia's non-oil economy maintains growth
Saudi Arabia continues to maintain ongoing expansion in its non-oil economy as output and new orders recorded gains, leaving the Kingdom's Purchasing Managers' Index at 56.6 in September, the latest data from S&P Global revealed.
Although down on August's 57.7, Saudi Arabia managed to maintain growth for the 25th successive month as the Kingdom steadily progresses in its journey to diversify its economy in line with Vision 2030.

According to S&P Global, readings above 50 mark growth, while those below 50 signal contraction.

Job creation continued at a slightly slower pace, while output charges marginally increased, showed the S&P Global data, which also revealed cost pressures were generally kept stable.

David Owen, an economist at S&P Global Market Intelligence, said: "Albeit down on August, Saudi Arabia's non-oil private sector economy retained an impressive pace of growth during September, especially against the backdrop of increasingly challenging global economic conditions."

He added: "Both output and new orders rose at rates above their averages for their current 25-month growth sequences, whilst confidence in the quality of goods and services provided meant firms expect to successfully convert into hard contract wins a high proportion of what is an extremely positive pipeline of new business."

The Kingdom's purchasing activity rose hand in hand with the growth in production and consequential demand requirements.

Non-oil growth persisted in September as inventory levels were pressured into meeting the rising sales demand, even though it slightly fell from August's seven-year high.

The S&P data indicated a stimulation of new staff recruitment with the ongoing rise in factory activity, although the declining backlogs of work for the fourth month in a row capped the growth in staffing levels.

In the meantime, purchasing cost inflation drove the firms' operating expenses upwards as the global prices of raw materials and oil-products recently resurged.

The staffing expenses rose at the slowest rate since June, input price inflation remained solid for another month, while output price inflation was sustained in September.

"With costs rising at a broadly average rate, combined with a keenness amongst non-oil companies to maintain competitive pricing policies, inflationary pressures presently appear to be contained. Indeed, the latest survey showed output prices rising at a rate broadly in line with trend in September," said Owen.

As for expectations for the coming year, firms remained confident in production growth even though sentiment recorded its lowest since May.

The promising morale is based on a continuation of potent sales and a strong pipeline of networks.