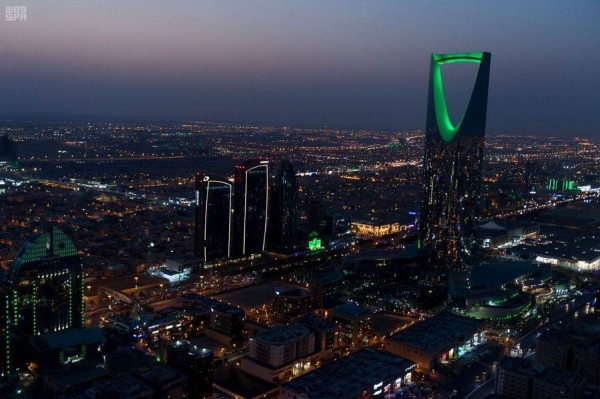 Saudi Arabia posts SR104 billion budget surplus in 2022
Saudi Arabia recorded a budget surplus of SR103.85 billion ($27.7 billion) in 2022, up from previous estimates amounting to SR102 billion, the Ministry of Finance announced on Thursday.
The Kingdom's total revenues in 2022 reached SR1.268 trillion, up 31 percent over 2021 when it stood at SR965.5 billion, and slightly higher than estimated while total spending in 2022 rose 12 percent from the previous year to SR1.164 trillion. Oil revenues in 2022 totaled about SR857.3 billion, up 52 percent from the previous year.

The higher oil prices boosted government revenues by 31 percent, according to the data released by the ministry. The Kingdom posted real GDP growth of 8.7 percent in 2022 leading to its first budget surplus in almost a decade. Saudi Arabia has had previously estimated a budget surplus of SR102 billion, or about 2.6 percent of the gross domestic product (GDP), for 2022, but is projecting a narrower surplus for 2023.

However, non-oil revenues picked up in the fourth quarter, rising 19 percent from the prior-year period, outperforming oil revenue which increased 17 percent in the fourth quarter.

The ministry's fourth quarter of the year 2022 report on the performance of the state's general budget revealed that the revenues of the fourth quarter of 2022 amounted to SR317.97 billion, the expenditures amounted to SR363.65 billion while the deficit accounted for SR45.68 billion.

Revenues increased by 31 percent during 2022 from SR965.5 billion in 2021, and oil revenues increased by 52 percent, reaching SR 857.3 billion, compared to SR562.2 billion in 2021, while non-oil revenues increased by two percent, reaching SR410.9 billion, compared to SR403.3 billion in 2021. The Kingdom recorded a fiscal surplus in the first three quarters of 2022, but reported a deficit of SR45.7 billion in the fourth quarter when OPEC+ oil production cuts kicked in, it was pointed out.