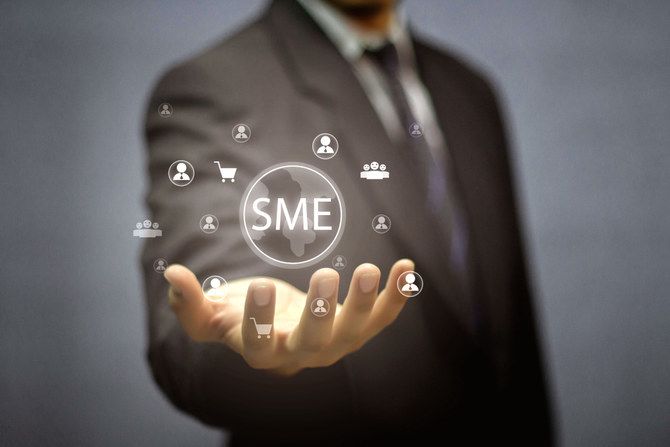 Saudi Arabia launches business incubator, accelerator programs to support SMEs
Entrepreneurs in Saudi Arabia are set to receive a boost from the new Industrial Business Accelerator and Incubator Initiative launched by the Ministry of Industry and Mineral Resources.
The new drive aims to meet the specific needs of small and medium enterprises and industrial project owners in the Kingdom, according to a statement.

Incubators primarily concentrate on entrepreneurs in the early stages, according to the official spokesman of the Ministry of Industry and Mineral Resources Jarrah bin Muhammad Al-Jarrah.

They tend to sponsor businesses, from those at the stage of generating ideas to emerging companies, while helping them to establish and further accelerate in terms of future growth and success, the spokesman added.

On the other hand, accelerators mainly focus on late-stage startups which have high growth potential.

They pose as short-term programs that offer business consulting, training, mentorship, as well as optional financial support while aiming at further expanding their scope.

The new initiative will benefit from the experience and joint resources of the industry system as a whole, in addition to other government agencies, leading national universities, and large industrial companies.

The program will also see the participation of financial investors, leading international operators of incubators, and accelerator networks.

All parties involved are expected to work hand-in-hand to provide comprehensive, high-quality support to the industrial entrepreneurs registered to the program.

The initiative also falls in line with the Kingdom's Vision 2030 and the objectives of the National Industrial Strategy by increasing the base of mature, innovative, and globally competitive SMEs, Jarrah stressed.

In return, this will effectively help address the challenges of industrial entrepreneurs and SMEs in the Kingdom, thereby encouraging more industrial entrepreneurship and improving continuity of industrial startups in the long run, he added.

The SME sector is perceived as a vital economic engine, a key generator of new employment, and the foundation of a global economy, Senior Vice President of Technical Services at Aramco Ahmad Al-Sa'adi said in an interview with Arab News in 2022.

Under the Vision 2030 goals, the sector is working to contribute 35 percent to Saudi Arabia's gross domestic product by 2030.

In addition to this, SMEs are set to play a significant role in achieving the Kingdom's objectives of lowering the unemployment rate from 11.6 percent to 7 percent, and increasing women's participation in the workforce from 22 percent to 30 percent.