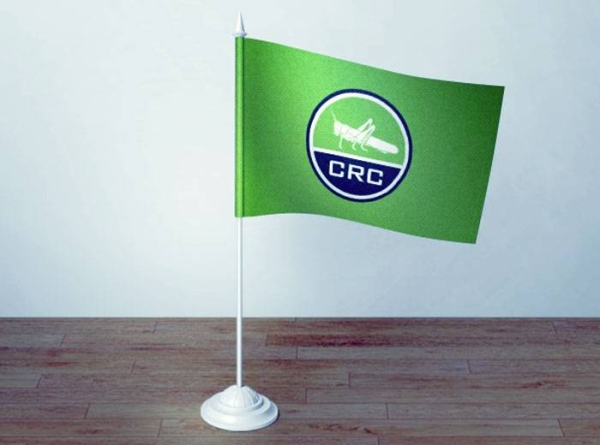 Saudi Arabia elected as president of 32nd session of FAO body
The Executive Committee of member states of the Commission for Controlling the Desert Locust in the Central Region (CRC), affiliated with the Food and Agriculture Organization (FAO), has elected Saudi Arabia as president of the current session of the commission.
The Kingdom was elected president during the 36th meeting of the executive committee of member state at CRC that was held as part of the 32nd session that started Sunday and will last for five days in Jeddah.

The meeting aims to discuss several issues, mainly the spread of desert locust between 2019 and 2021, means to enhance the capabilities of countries in facing locust development and learned lessons.

It would also discuss on how to improve mechanisms of controlling locust, climate change and its role in increasing the pace of the spread of desert locust, new technologies expected to be introduced to control locust, and the action plan of CRC for 2022-2025.

For his part, Assistant Undersecretary of the Ministry of Environment, Water, and Agriculture for Agriculture Dr. Suleiman Al-Khatib said Saudi Arabia is considered among the most affected countries with the desert locust, due to the fact that it represents a meeting point for the reproduction of locust and its spread in the winter and spring reproduction seasons.

He noted that Saudi Arabia, thanks to the unlimited support of the wise leadership, has managed to control the spread of desert locust over an area of around 700,000 acres between 2019 and 2021 with the use of all land and air means.

Later on, the executive committee of the commission started voting to choose the president and deputy president for the current session, which resulted in the choice of Saudi Arabia as president and Egypt as deputy president.

The current session of the committee sees the participation of 16 countries: Saudi Arabia, UAE, Bahrain, Qatar, Oman, Kuwait, Yemen, Syria, Lebanon, Jordan, Iraq, Egypt, Sudan, Ethiopia, Djibouti, and Eretria, in addition to several concerned international commissions and organizations.