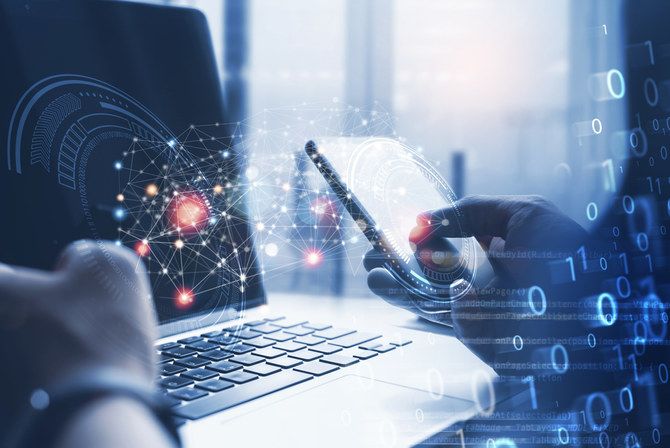 Saudi AI body launches training program to tackle technology sector gender gap   
Saudi Arabia has kicked off a global training program on artificial intelligence and machine learning with the launch of the first phase of the Elevate Program.
The Saudi Data and Artificial Intelligence Authority has partnered with Google Cloud to launch the scheme, offering free sessions to 1,000 women across 28 countries on these technologies.

"Elevate is a global program that aims to use AI to reduce the gender gap by empowering more than 25,000 women globally in the next five years," said Rehab Alarfaj, strategic adviser of SDAIA, while announcing the training sessions.

The program, which will run until Aug. 30 2023, was first announced during the second edition of the Global AI Summit held in Riyadh in September 2022.

The SDAIA indicated that the program's first phase is offered through two tracks — one for technical specialists and the other for non-specialists who wish to develop their skills.

It offers free training sessions to equip participants with the skills and experience needed to work with cloud, data and machine learning.

The course seeks to close the gender gap in science, technology, engineering and mathematics, particularly in emerging markets.

Moreover, SDAIA Academy is advancing the Kingdom's position as a global leader in AI by providing the knowledge and skills required through specialized programs in line with the most recent international best practices.

According to a Research and Markets report, the AI market in the Middle East and North Africa region is expected to grow from $500 million in 2020 to $8.4 billion by 2026.

The study revealed that Saudi Arabia and the UAE are leading from the front, and the market for advanced technology in the region will witness a compound annual growth rate of 47.8 percent.

In April, the Kingdom ranked second globally for societal awareness of AI, according to the 2023 AI Index Report by Stanford University.

At the G20 Summit in Osaka in 2019, Crown Prince Mohammed bin Salman said: "We live in a time of scientific innovations, unprecedented technologies and unlimited growth prospects."

"If used optimally, these new technologies, such as artificial intelligence and the internet of things, can avoid many harms and bring huge benefits," he added.