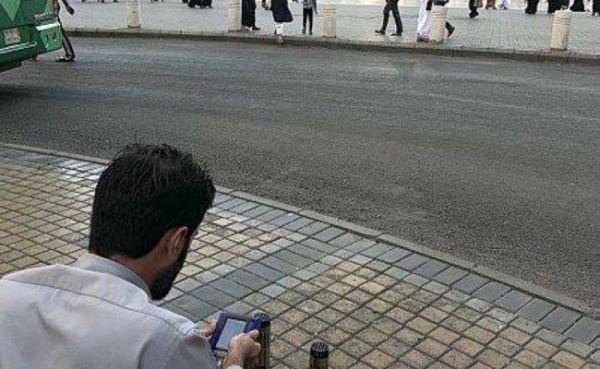 NCM taking inventory and registering meteorological devices as 10-month correction period begins
The National Center for Meteorology (NCM) announced the start of taking inventory and registering meteorological devices and systems through its official website.
The announcement was made following the issuance of the executive regulations of the Meteorological Law, which include the regulatory procedures for meteorological services and the role of the center in issuing their licenses.

The center called on individuals, governmental and semi-governmental sectors, private sectors and specialized associations to take advantage of the corrective period provided by the center, as it lasts for a period of 10 months from the date of announcing the start of taking the inventory.

Dr. Ayman Ghulam, CEO of NCM, commended the approval of the executive regulations of the Meteorological Law by Minister of Environment, Water and Agriculture, Eng. Abdul Rahman Al-Fadhli, who is also chairman of the Board of Directors of NCM.

"The issuance of the regulations is an important step towards institutional work for meteorology in Saudi Arabia," he said while highlighting the importance of the regulations in organizing and controlling works related to weather and climate and making optimum use of weather and climate information for all interested people and beneficiaries.

He said that the center will start implementing the executive regulations in accordance with the procedures. "The regulations contribute to defining and clarifying the materials contained in the Meteorological Law and running the development and operational steps of the center and privatization programs in meteorology, in addition to organizing the meteorological and climatic aspect in Saudi Arabia in a way that achieves the public interest and serves all segments of the society," he said.

The regulations define the procedures for regulating meteorological services, the role of the center in issuing meteorological monitoring licenses, the service providers related to them, the financial compensation for them, the controls and mechanisms of inspection, the control of violations, and the issuance of penalties, their types, and degrees.