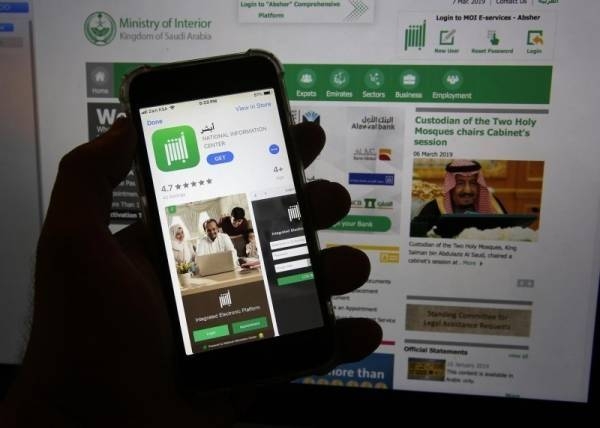 Ministry of Interior launches Absher Challenge 2023
Ministry of Interior has launched the Absher Challenge 2023 to receive creative and innovative people to participate in developing its services on the Absher platform.
The services on the Absher platform include: Absher individuals, Absher businesses, Absher government, Absher internal affairs and Absher field, in order to continue developing and offering high quality services for citizens, residents and visitors.

The challenge aims in empowering the creation and innovation in the digital transformation with the use of AI, Internet of Things (IoT), drones, augmented reality (AR) and virtual reality (VR), in addition to transforming the creative ideas and smart solutions into digital services.

Moreover, it is aiming in adjusting the users' experience through hearing their voices as "customer comes first", and adapting technology to serve humans, and strengthen life's quality, as well as contributing in achieving one of the goals of Kingdom's Vision 2030 by reaching the first 5 positions in the United Nations e-government development index.

The registration in the challenge is free of costs, through filling out the form on the official challenge website Absherthon.com, the Ministry said, noting that it is available for all citizen and residents, and all those with creative mind throughout the world.

The challenge will be divided into 3 phases, the first of which is the launching phase and receiving the ideas and e-sorting until Feb. 15, 2023.

The second phase will be working with the participants on conducting the ideas from Feb. 16 until March. 11 2023. The final phase is the final arbitration stage for ideas on March 12, 2023.

The Absher Challenge aims to employ technology to contribute in innovating, addressing the ministry's technical work.

Additionally, to encourage and enrich the creative culture by engaging innovators and creators to service to society and stimulating them to provide creative solutions that contribute the creation of new products, or improving existing services, strengthening the safety and security, improving user's experience, and enhancing the performance of human cadres.