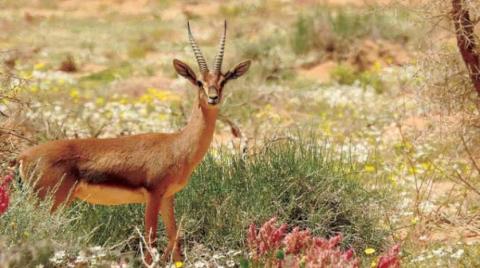 Environmental Violations Cost $23b in Saudi Arabia
Saudi environmental officials revealed that violations have resulted in an estimated annual loss of SAR 86 billion ($23 billion) and pointed to security authorities fighting off 9,200 environmental violations during the last three years.
In 2022 alone, the Kingdom's authorities registered 3,500 environmental violations.

Colonel Abdul Rahman bin Qadan Al-Otaibi explained that the most prominent of these violations is the illegal hunting of 12 million birds every year, logging that depletes about 120,000 hectares of trees and shrubs annually, as well as overgrazing and causing the deterioration of 70 % of the Kingdom's pastures.

Al-Otaibi added that among the most prominent encroachments on the environment in Saudi Arabia include the excessive consumption of non-renewable groundwater, the poor treatment of waste, and an increase in air polluting emissions.

Al-Otaibi pointed out that Saudi Arabia, in the past years, was lagging in the environmental performance index.

This is because environmental regulations were not comprehensive and capabilities of enforcing environmental regulations was insufficient.

Moreover, awareness programs and community participation were weak.

The Kingdom has made great environmental progress, stressed Al-Otaibi, noting that Saudi Arabia has officially issued its Environment Law, announced global environmental initiatives, and established special forces for environmental security.

Al-Otaibi indicated that special forces for environmental security are deployed in seven of the Kingdom's royal reserves.

They are working to expand their spread to cover all regions and governorates of the Kingdom, he added.

Additionally, these forces are expanding environmental initiatives such as afforestation campaigns and environmental sanitation initiatives.

Also, they are working to enforce environmental regulations and promote environmental awareness.

Saudi Arabia had launched its very own national strategy for the environment. In its strategy, the Kingdom seeks to provide a prosperous and sustainable environment that enjoys the highest levels of care from everyone.