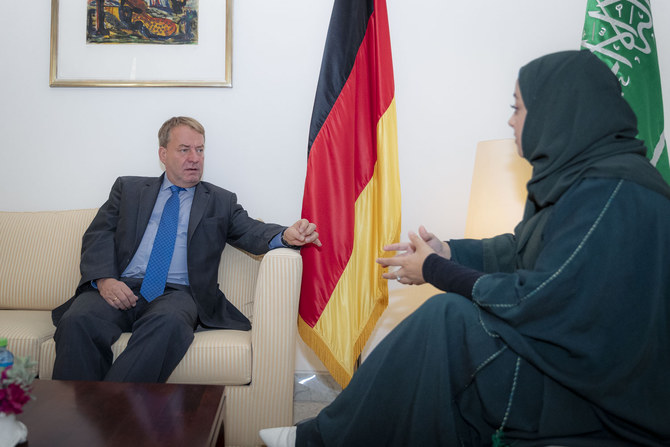 Saudi Arabia and Germany Collaborate on Renewable Energy and Climate
Saudi Arabia and Germany have identified hydrogen, energy, and climate as key areas for collaboration, with both countries expressing interest in working together on renewable energy and technology.
The German ambassador to Saudi Arabia, Dieter Lamle, suggested that the two countries are natural partners due to their complementary resources, with Saudi Arabia having sun, oil, and wind.

The German foreign minister, Annalena Baerbock, recently met with her Saudi counterpart, Foreign Minister Prince Faisal bin Farhan, to discuss bilateral issues and to establish a structured dialogue on foreign policy, security policy, climate, and environment.

The two ministers also praised the positive atmosphere of their meeting, which was held despite the German plane running late due to schedule changes caused by the Arab League meeting.