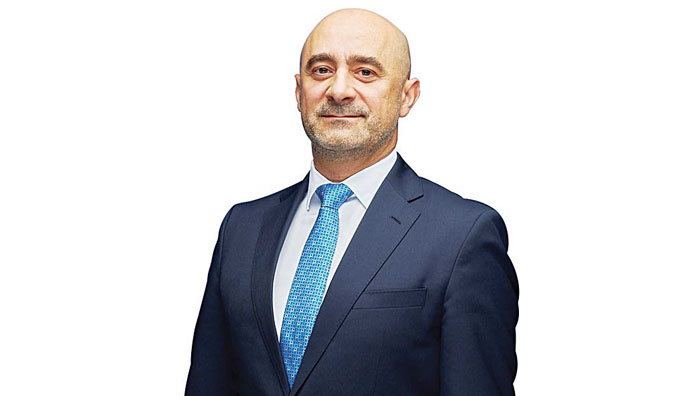 United Real Estate Company records 33.33% increase in net profits for Q3
United Real Estate Company (URC), a leading real estate developer in Kuwait and the MENA region, announced its financial results for the 3rd quarter ended 30 September 2022. The Company recorded an increase in its net profit by 33.33% to reach KD 1.60 million for the 3rd quarter of 2022, compared to a net profit of KD 1.20 million for the same period in 2021. Net profit clocked an increase of 231% at KD 8.18 million in the first nine months of the year 2022 as against KD 2.47 million the previous year.
The company's operating profit rose by 32.80% in the first nine months of 2022 at KD 13.40 million, compared to KD 10.09 million last year. Operating revenue in the first ninemonth of 2022 was KD 61.05 million, a marginal dip of 5.20% compared to the operating revenue for the same period in 2021 of KD 64.40 million. Commenting on the financial results, Mr Mazen Issam Hawwa, URC Vice Chairman and Group Chief Executive Officer, said: "The growth achieved in the first nine months of 2022 is a continuation of the company's strong performance on various levels since the beginning of the year, as the company continued to achieve outstanding operational performance across all the main sectors in which it operates, taking advantage of the improvement in the economic landscape that gained more momentum in light of the revival of business activity and the rise in oil prices."


Shareholders

Mr Hawwa further added that: "The shareholders of the URC have approved the company's merger with United Towers Holding Company (UTHC) and Al Dhiyafa Holding Company (DHC) at The Extraordinary General Assembly held recently on October 24, 2022. This step aims to enhance the company's asset portfolio and strengthen Its ability to fundamentally increase revenues, which will lead to the achievement of added value for the mutual benefit of all shareholders participating in this entity resulting from the merger transaction." Mr Hawwa also emphasized that "the company's tireless and continues efforts in developing leading projects have recently been crowned with many prestigious awards within the "Best in Kuwait" category in eight categories within the Arabian Property Awards for the year 2022-2023 for the "Hessah District" project."

United Real Estate Company. K.S.C.P (URC) is one of the leading real estate developers in Kuwait and the MENA region, with consolidated assets of Approx. KD 610 million (US$ 1.96 Billion) as of 30 September 2022. Headquartered in Kuwait, URC was founded in 1973 and was listed on the Kuwait Stock Exchange in 1984. URC primarily operates through a number of operating subsidiaries and investment arms across the MENA region.

URC's core business is real estate development and operations and enjoys a diversified portfolio of assets that include retail complexes, hotels, residential properties, and high-rise office buildings. URC's operations extend to construction and contracting services, facility management, and project management through its several subsidiaries. URC's portfolio of assets is geographically spread throughout the MENA region and includes Marina World, Marina Hotel, and KIPCO Tower in Kuwait, Salalah Gardens Mall & Residences in Oman, Abdali Mall in Jordan, Raouche View 1090 in Lebanon, Hilton Cairo Heliopolis & Waldorf Astoria Hotels, and Aswar Residences in Egypt, and Assoufid development including a golf resort, fivestar hotel, and premium residences in Morocco.