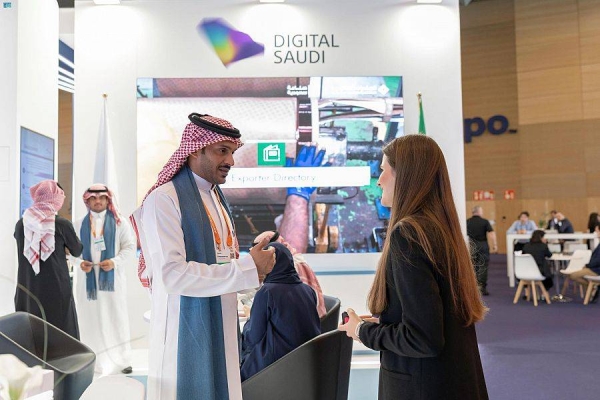 Saudi Arabia showcases major digital transformation experience in Spain
Digital Saudi participated in Gartner IT Symposium/Xpo 2022 Conference and Exhibition in Barcelona, ​​Spain, from November 7 to 10. Digital Saudi consisting of nine government agencies aimed at showcasing Saudi Arabia's leading digital transformation experience and leveraging best global practices in the field of digital government.
Digital Saudi is represented by a number of government agencies, namely: the Ministry of Interior, the Ministry of Health, the Ministry of Justice, the Ministry of Investment, the Saudi Authority for Data and Artificial Intelligence, the Saudi Tourism Authority, the Saudi Export Development Authority, Al Madinah Region Development Authority, Sand the National Center for Government Resources Systems. The Saudi delegation included digital government leaders and decision-makers, representatives of the digital government platforms, and the Digital Saudi's team.

As part of the Saudi participation in Gartner, Eng. Mona Alsubaie, Executive Director of Seha Virtual Hospital, hosted a keynote session entitled "Seha Virtual Hospital; A New Dimension of Healthcare Beyond Borders." In addition, Eng. Salman Alotaibi, Assistant Deputy Minister of the Ministry of Justice, held a session entitled: "The Future of E-Justice Systems: Saudi Arabia as Use Case."

Digital Saudi is fostering digital integration among government agencies, promoting innovation and business, and contributing to the development of local digital businesses in order to achieve the objectives of Saudi Vision 2030, enhance the culture of digital citizenship, exchange experiences and expertise, and develop international partnerships in digital transformation.

Digital Saudi is part of the efforts of the Digital Government Authority to enhance Saudi Arabia's digital presence internationally and highlight the latest technologies and success stories of digital government in Saudi Arabia.