Millennials and Gen Zs can travel back in time to experience snapshots of life in several past decades, including the 1970s and 1980s, by strolling through the lanes of traditional markets, booths, and the recreation of a school at Qariat Zaman, or The Old Village, in Riyadh.
The project manager of the project, Abdullah Al-Farhoud, describes the zone, part of Riyadh Season 2022, as an interactive theater with nine rooms, each presenting a different experience for visitors.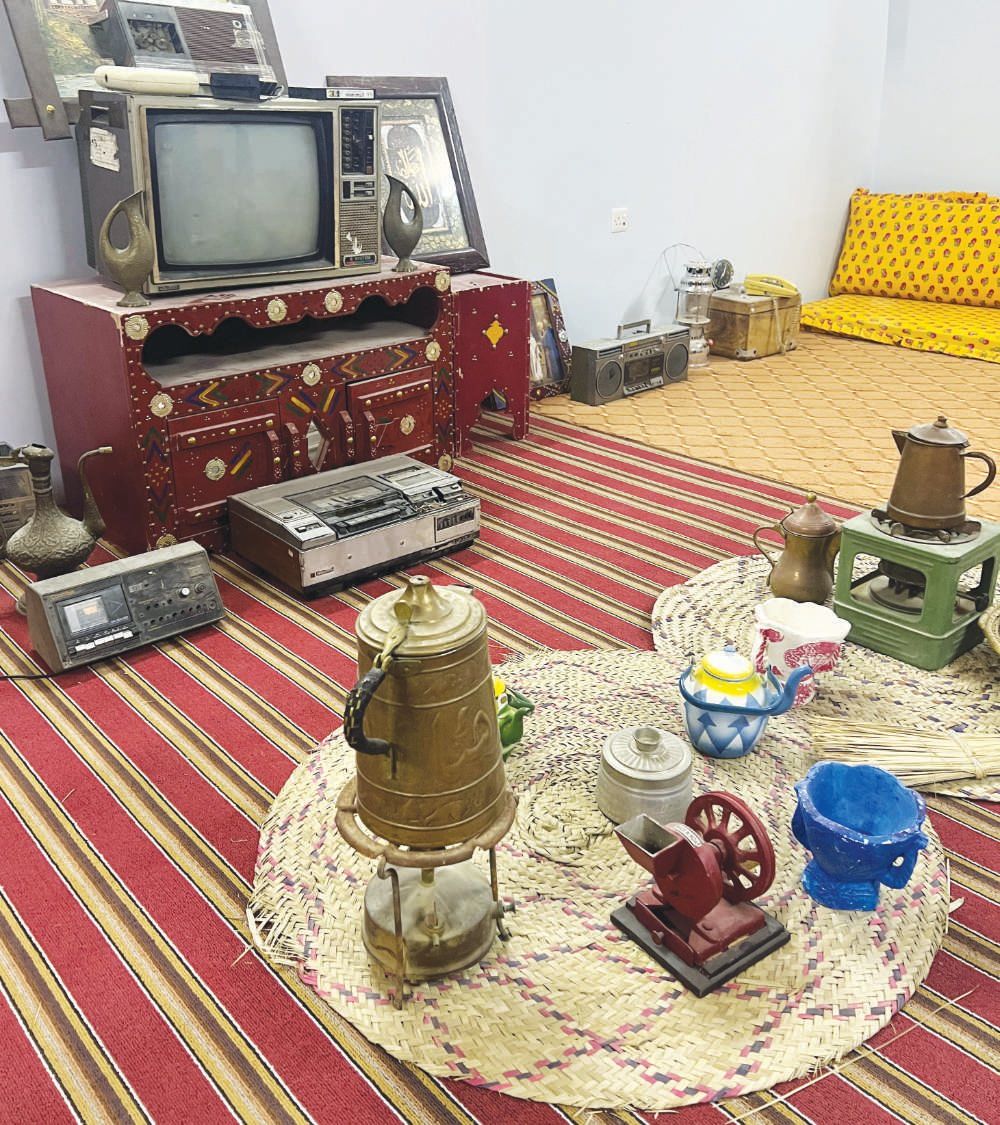 "Oloum Al-Marjala" is a school showcasing activities that used to take place in a classroom around four decades ago.
A "teacher" welcomes visitors in the records room and instructs them to take a pen and a green file to begin their education journey. They are then taken to a library to learn Arabic poems followed by a geography class where they have to draw a map of the Kingdom.
Other rooms feature the preparation and serving of Saudi coffee, sitting on the floor to play a game of cards, and watching TV in a traditional Arab living room.
"It was one of the best and funniest experiences I've had in Riyadh Season, and the details are insane on the inside. I encourage everyone to try it because it feels nostalgic for schooldays. I liked the room with the old TV that showed Majed Abdullah playing for Saudi Arabia in the Asian Cup in 1984," Sarah Abdullah, one of the visitors, said.
Among the items on display were 20-year-old ink cartridges, a telephone, an 80-year-old projector, televisions dating back 70 years, and video and cassette tapes that contain historical events.