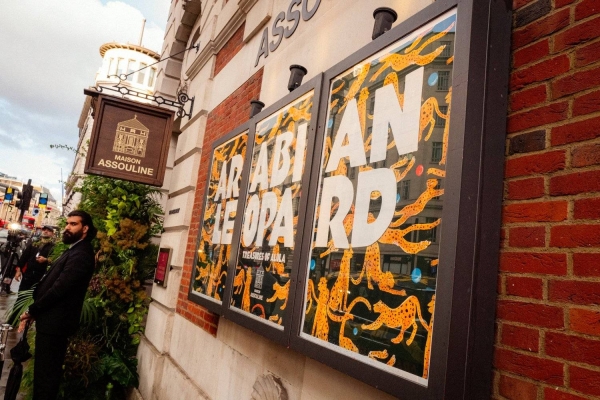 Princess Reema documents Saudi Arabia's efforts to protect Arabian Leopard
Ambassador to the United States and founding president of the Catmosphere organization, Princess Reema bint Bandar, has described Saudi Arabia's efforts to protect the Arabian Leopard as one of the most prominent global models.
In the presence of Prince Khalid bin Bandar, Saudi Ambassador to the United Kingdom, Princess Reema launched a new book entitled, "The Arabian Leopard", which documents national efforts through the strategy of the Royal Commission for AlUla to preserve the Arabian Leopard and protect it from extinction, within the objectives of the Kingdom's Vision 2030.

During the launching ceremony at the Assouline Publishing House in London, the ambassador emphasized the Kingdom's efforts to protect the leopard and return it to its natural habitats.

The book, which was prepared and written by a number of experts in the fields of environment and nature conservation, includes more than 100 works of art and images, and reviews through various reports, the history of the Arabian tiger, which has existed for more than 500,000 years in the Arabian Peninsula.

The International Union for Conservation of Nature (IUCN) classifies the Arabian Leopard as among the most endangered animals, with only 200 alive today, due to over hunting and other reasons within the animal's subsistence system.

The strategy of the Royal Commission for AlUla to preserve the animal includes a variety of initiatives, including the expansion of the breeding program through the opening of a dedicated center in the Sharaan nature reserve and the establishment of the Arabian Leopard fund, for which the Royal Commission allocated $25 million.