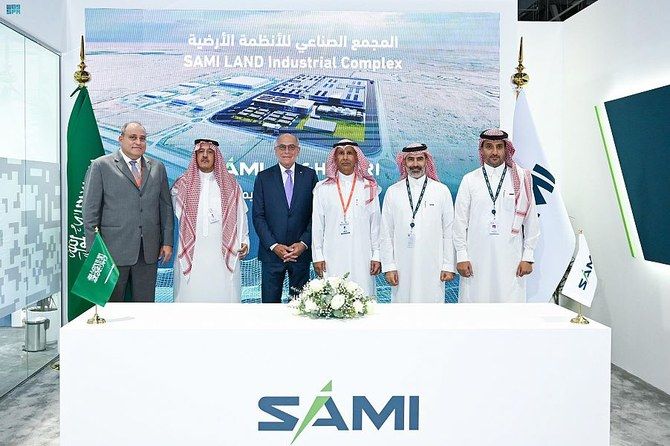 PIF's Saudi Arabian Military Industries announces the launch of an industrial complex amid localization
Public Investment Fund owned Saudi Arabian Military Industries has announced the launch of the Land Systems Industrial Park in Riyadh.
The new industrial complex aims to localize defense industries as well as build local capabilities in the field of engineering and design of ground systems, testing, and further qualifying systems, Saudi Press Agency reported.

An agreement was signed on the sidelines of the International Defense Exhibition 2023 with global architecture, engineering, and consulting firm Ghafari Associates centered around the design of the complex, which will be dedicated to the manufacture of armored vehicles and the integration and harmonization of advanced ground systems.

It also includes the manufacture, assembly, testing, and maintenance of ground systems, which leads to the development of the defense industries sector in line with the Kingdom's Vision 2030.

"The agreement will open horizons of international cooperation with major regional and international companies, adding that this participation is an affirmation of the unlimited support and care of the wise leadership for the defense and security industries sector in the Kingdom, towards enhancing the strategic independence of the Kingdom and developing its capabilities," saidWalid Abukhaled CEO of the state-owned firm, according to SPA.

"The national defense industry and seeking to support the localization of this promising sector with more than 50 percent of spending on military equipment and services by 2030, so that the sector becomes an important tributary to the Saudi economy, through technology transfer, support for the local investor, job opportunities for Saudis, and maximizing its contributions to the national economy," he added.