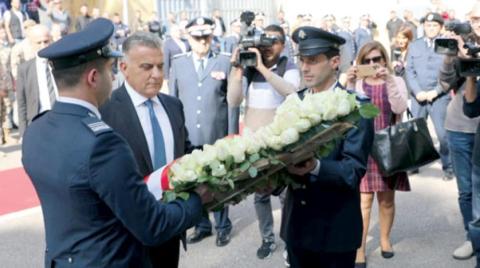 Lebanon: Major General Abbas Ibrahim Bids Farewell to General Security, Eyes Foreign Ministry
Major General Abbas Ibrahim concluded a 12-year tenure at the head of the Lebanese General Security, but did not close the door to a future role that he would deem appropriate, including a potential ministerial portfolio.
Ibrahim's term as director general of the General Security Directorate ended on Thursday, as he reached retirement age of 64 in Lebanon. He was replaced by Brig. Gen. Elias Baisary as acting head of the agency.

"My patriotic and practical duty requires me to be in any position that serves people and their rights… These goals have constituted the main items in the development plans that I have drawn up since I took over the responsibility at the General Directorate of General Security," he said, addressing a ceremony on Wednesday.

"We will continue the march in different fields to serve Lebanon," he added.

Ibrahim, who headed the General Security Directorate since 2011, is known for wide connections with different local, regional and international figures.

The attempts of his allies, especially in the Amal movement and Hezbollah, failed to extend his term after he reached the legal retirement age.

Ibrahim did not hide his desire to assume the ministry of Foreign Affairs, which some considered as a "consolation" for the non-renewal of his term, and a reward for the efforts he made for the release of hostages in Syria, and his prominent diplomatic work for Lebanon abroad.

Ibrahim is known for his strong international relations, which prompted him to say during the ceremony at the General Security Directorate, that he would like to assume the foreign ministry. He also pledged to pursue political work.

His diplomacy also helped him play a negotiating role between regional powers to release Lebanese, Syrian and international hostages who were being held in Syria by various parties.