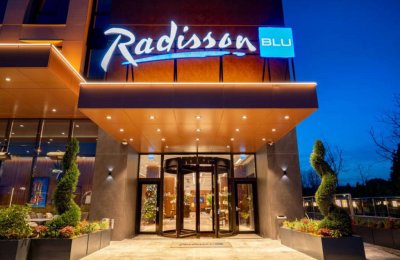 KSA Business: Radisson unveils big Saudi plan, set to open 20 new hotels
The Radisson Group has announced plans to open 20 new hotels over the next three years in key Saudi cities including Makkah and Jeddah as part of its big expansion strategy for the kingdom, offering a total of 1,600 rooms.
This will be added to the 24 hotels, resorts and hotel units currently being operated by the group in the kingdom.

Other hotels scheduled to be launched include the Radisson Blu Hotel at the Riyadh International Convention and Exhibition Centre, the Mansard Hotel in Riyadh and the Radisson Collection Hotel, the second hotel for the luxury brand "Radisson Collection" in Riyadh, it stated.

Announcing this today (January 10), Radisson Group CEO Federico Gonzalez said it aims to boost its investment portfolio in the kingdom to around 50% of its total investments in the Middle East by 2026.

The group is set to open a regional office in Riyadh this year to support plans to double its operational portfolio by adding more hotels in various regions, corresponding to its five-year plan to create more job opportunities.

"The commitment of Radisson Hotel Group to developing new hotels in Saudi Arabia and opening a regional office in Riyadh is an effective contribution to enhance the steps taken by the kingdom to achieve its goal of receiving 100 million visits by 2030," he stated.

Gonzalez was speaking to the media following a meeting with the Minister of Tourism Ahmed Al-Khatib.

The Radisson move will be a major boost to National Tourism Development Strategy, which aims to make available 854,000 new hotel rooms, 70% of which will be financed by the local and foreign private sectors, in line with Vision 2030 target to hit the 100 million visit benchmark in the next 10 years, thus putting the tourism sector's contribution to the country's GDP at 10% and create one million new jobs.

"This cooperation is a continuation of our partnerships with world-leading hotel brands," stressing that continuing the partnership with the private sector is a vital element of the Kingdom's tourism strategy," he added.