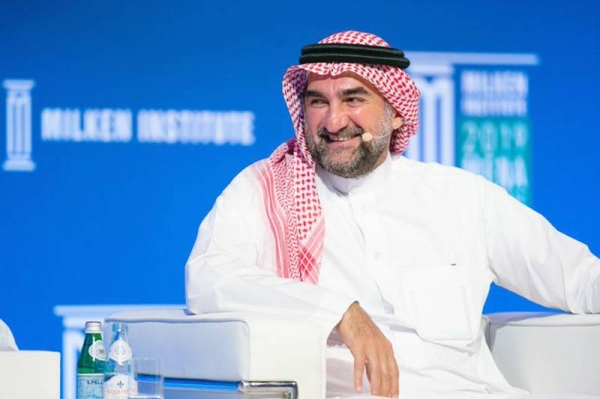 FII Institute summit in London to discuss future of ESG, sustainability
The Future Investment Initiative (FII) will host the Inclusive Environmental, Social and Corporate Governance (ESG) Summit for Emerging Markets in Rosewood, London, UK, on May 20, 2022, with the participation of various international investors, world leaders, thought leaders, policymakers, CEOs as well as global heads of sustainability.
FII's event aims to discuss two main topics: the future of environmental, social, and corporate governance (ESG) and the future of sustainability, with the participation of more than 40 international leaders and experts who are scheduled to speak, led by Yasir Al-Rumayyan, governor of the Public Investment Fund (PIF) and chairman of the Board of Directors of FII Institute, and Egyptian Minister of Environment Dr. Yasmine Fouad.

During the event, FII Institute is set to unveil a new comprehensive ESG framework and scoring methodology, developed specifically to accelerate ESG investments in emerging economies. The use of ESG standards to make investment decisions is booming globally, with assets expected to reach $53 trillion, about one-third of global assets, by 2025.

The event will be part of a series of activities to be hosted by FII, which will be culminated in the 6th edition of the annual FII Forum, slated to take place in Riyadh next October.

As a global, non-profit organization with an investment arm and one agenda that focuses on the impact on humanity, FII Institute is committed to the principles of Environmental, Social and Corporate Governance (ESG), and supports the brightest minds to turn ideas into reality and solutions through four areas: Intelligence Artificial, Robot Sciences, Education and Healthcare and Sustainability.