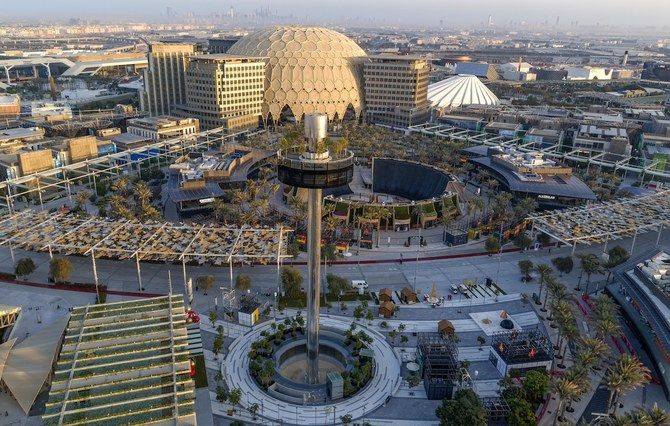 Expo City Dubai launches first phase of sustainable residential development projects
Expo City Dubai has launched the first phase of its new sustainable residential developments, Emirates News Agency reported.
Expo Valley and Expo Central are an essential part of the Dubai 2040 Urban Master Plan, incorporating environmentally friendly design while emphasizing well-being and happiness.

The projects are designed to meet the highest levels of sustainability and cater to a variety of lifestyles and preferences. They build on the World Expo's sustainability credentials while also supporting Expo City Dubai's larger carbon neutrality goals and the UAE's net-zero targets.

"We created an incredible bond of trust with our community when we built and delivered Expo 2020, showing the world what could be achieved in terms of beautiful, sustainable, best-in-class architecture that put people and planet at its core," said Ahmed Al-Khatib, the chief development and delivery officer at Expo City Dubai.

Al-Khatib added: "People can expect the same — and more — from these exciting new developments.

"Expo Central and Expo Valley will redefine sustainable urban living, taking our high standards and everything you loved about Expo 2020 Dubai to create happy, connected communities with a shared purpose to give back more than they take."

Scattered across a native landscape overlooking a nature reserve, lake, and wadi, the distinctive topography of Expo Valley will create a microclimate that lowers temperatures and acts as a natural sound and dust buffer.

It will also have car-free lanes and dedicated tracks for bikes and e-scooters, as well as recreational options like farm-to-table dining and convenient retail options.

The neighborhood's first phase includes 165 units with prices starting at AED 3.4 million ($925,800).

Expo Central, on the other hand, is made up of three apartment clusters, each with its own design philosophy and target audience. The Mangrove Residences will be the first to open, with pedestrian-friendly avenues, green public spaces, swimming pools, play areas, gyms, and retail all within a five-minute walk of the city's facilities and attractions.

Expo Central's first phase includes 450 luxury and premium residences starting at AED 1.2 million. Sky Residences and Sidr Residences are two more clusters that will open soon.

The first phase of the two projects is scheduled to be finished in January 2026.