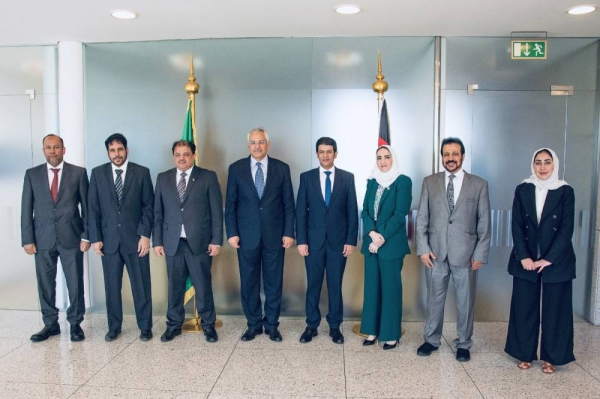 Education Ministry inks agreements to train 255 Saudi doctors in Germany, Sweden and Ireland
The Ministry of Education has signed 17 agreements to train Saudi doctors in the two stages of fellowship — specialty certificate and subspecialties.
This has led to the provision of 255 training seats — 130 in Germany, 50 in Sweden, and 75 in Ireland. The agreements were signed within the framework of official visits by the delegation of the Ministry of Education to a number of European countries, which comes as a continuation of the support of international partnerships.

The specialties include anesthesiology, cardiac surgery, adult nephrology, neurosurgery, adult oncology, pediatric surgery, respiratory medicine, radiation oncology, as well as vascular surgery, oral and maxillofacial surgery, and nursing. The agreement's key aim is to enhance the capabilities of health cadres, and expand the training opportunities available globally, in various health specializations.

The agreements signed by the heads of colleges and universities of 26 international educational institutions in the presence of Vice Minister for Universities, Research and Innovation Dr. Mohammad Al-Sudairi, Acting Chargé d'Affairs of Saudi Arabia's Embassy in Germany Muhammad Al-Dawas, and Deputy Minister of Education for Scholarships Dr. Amal Shuqair.

Dr. Shuqair explained that the agreements signed in the health fields are an extension of the human capacity development program, which is one of the programs for achieving Vision 2030. This agreements will contribute to the development of professional skills, by training and qualifying Saudi doctors in the best health institutions in the world.

Dr. Shuqair added that the diversity of sources of reception, and the expansion of building scientific and training partnerships, are among the most important possibilities for benefiting from international experiences and expertise and keeping pace with them. These are designed based on the importance of continuous development and its connection to development, as well as taking into account the needs and the future of the Saudi labor market. This is reflected in the agreements that have been signed, and the training seats available in some of the most important health specializations.