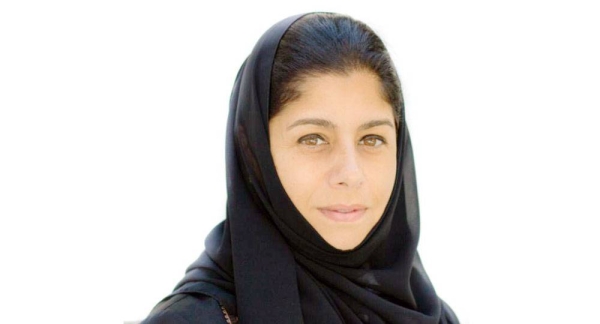 Visual Arts Commission launches development strategy with 12 programs and 43 qualitative initiatives
The Visual Arts Commission, an affiliate of the Ministry of Culture, announced Tuesday the launch of its comprehensive strategy that sets the stage for the development of the visual arts sector in the Kingdom and supports its talents, partners and investors in line with the ministry's orientation as part of the Saudi Vision 2030 objectives.
The strategy includes the commission's vision, mission, objectives, programs, initiatives and operational model according to specific performance indicators and integrated benchmarks.

Dina Amin, CEO of the Visual Arts Commission, explained that the strategy mainly aims at designing a comprehensive framework that guarantees serving and empowering the artistic community in the Kingdom to set up a creative artistic environment, allowing talents to practice all forms of visual arts and facilitating effective communication among these talents on one hand and between them and the public on the other.

She stressed that the Saudi visual art sector has exceptional talents of innovators and youths, pointing that "the strategy's role is to provide an enabling environment for the activity of such talents through qualitative programs and initiatives."

According to Amin, "the strategy was designed after analyzing the current state of the visual art sector in the Kingdom and benchmarking the local and international reality against key elements of the value chain in the sector, including education, inspiration, experiences, production, communication, participation and sustainability."

She added that this benchmarking has "unveiled gaps in the sector," which the strategy seeks to address, preparing it to become highly inspirational and full of experiences, as well as an enabler of production and sustainability.

This will be achieved through four key objectives; the creation of opportunities for education; talent collaboration; empowering stakeholders; and enhancing communication with the public through various community activities.

The Visual Arts Commission has defined visual arts and their main types in its strategy, as "arts that are produced for aesthetic and intellectual purposes to be valued for their beauty, as well as moral and non-moral dimensions, using various tools, methods and media, including plastic art, painting and photography as means of artistic expression and communication tools, assemblage art, sculpting, calligraphy as a creative means of expressing ideas, digital and video arts, multimedia art, etc."The strategy's vision is to position Saudi Arabia as "a regional hub for visual arts that seeks to encourage the local community to embrace and celebrate arts, provide unique opportunities for local talent growth and globally empower artists with a patriotic spirit."

On the other hand, its mission is "to empower the visual arts movement in Saudi Arabia by supporting community expression, promoting dialogue through opportunities for various artistic participations, and acting as a catalyst for a creative and sustainable economy."

The strategy also specified the three themes of the commission's activity and objectives as following: visual arts as a means of community and interactive expression, a tool for dialogue and engagement and a driver for the creative economy.

The strategy includes a package of 12 programs the commission will implement to cover all the tracks required for developing and advancing the visual art sector, namely: visual arts education, developing artists' talents and supporting them in their careers, supporting access to local and global references and inspiration resources, providing access to production resources, providing access to sources and knowledge services, supporting artistic representation, showrooms and auction companies, events sponsorship, the history of art in the Kingdom and comprehensive communication, local community participation, artists participation and international participation, arts funding and demand motivation, and supporting and improving artists' professional rights.

These programs include 43 sector-supporting initiatives, including initiatives related to promoting the improvement of visual arts curricula from kindergarten to third grade in cooperation with stakeholders, discovering promising talent, professional guidance, access to resources, art residency programs, artistic cooperation and experiment lab, studio and production space support, local gallery development support, art in public spaces, Saudi art history and content documentation support, community art programs, and other initiatives that provide a foundation for a growing and sustainable creative movement in the Saudi visual art sector.

In accordance with its strategy, the Visual Arts Commission will undertake its key roles towards the visual art sector, including developing sector related regulations, proposing draft laws and regulations, amending applicable laws, and submitting them to the ministry to complete regulatory procedures, in addition to encouraging funding and investment, developing standards and criteria for the sector.

This is in addition to encouraging individuals, institutions and companies to produce and develop content, holding training courses, accrediting professional training programs and certification entities, as well as supporting the protection of intellectual property rights, developing licenses for relevant activities, and other tasks the commission will implement based on its key position as the official umbrella for the Saudi visual arts sector and its affiliates.