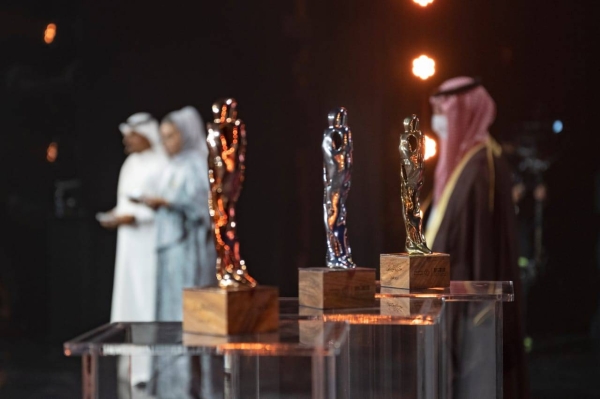 Vision 2030 grants culture a prestigious status, minister says
Minister of Culture Prince Badr Bin Abdullah Bin Farhan has said that Vision 2030 boosted the value of culture and granted it a prestigious status for it being an element of the quality of life and a main component of the national identity.
The Ministry of Culture will organize the closing ceremony of the "National Cultural Awards" Initiative on Sept. 9, announcing the winners of the second edition of the awards and celebrate the cultural achievements and products of individuals, groups and institutions in various cultural sectors, under the patronage of the Crown Prince Mohammed Bin Salman.

Prince Badr, praised the generous patronage of the Crown Prince to this cultural event that honors the cultural talents in Saudi Arabia. He stressed that the generous support is a coronation for the homeland's intellectuals and a sign of what the culture receives of attention and support from the leadership.

The minister also expressed appreciation and gratitude to Custodian of the Two Holy Mosques King Salman and the Crown Prince for their continuous and unprecedented support to the cultural sector across the Kingdom with various creativity tracks.

The closing ceremony includes honoring winners of the initiative that covers 14 cultural awards, the Cultural Personality of the Year Award, Youth Cultural Award, Cultural Institutions Award, Film Award, Fashion Award, Music Award, National Heritage Award, Literature Award, Theater and Performing Arts Award, Visual Arts Award, Architecture and Design Award, Culinary Arts Award, Publishing Award, and Translation Award.