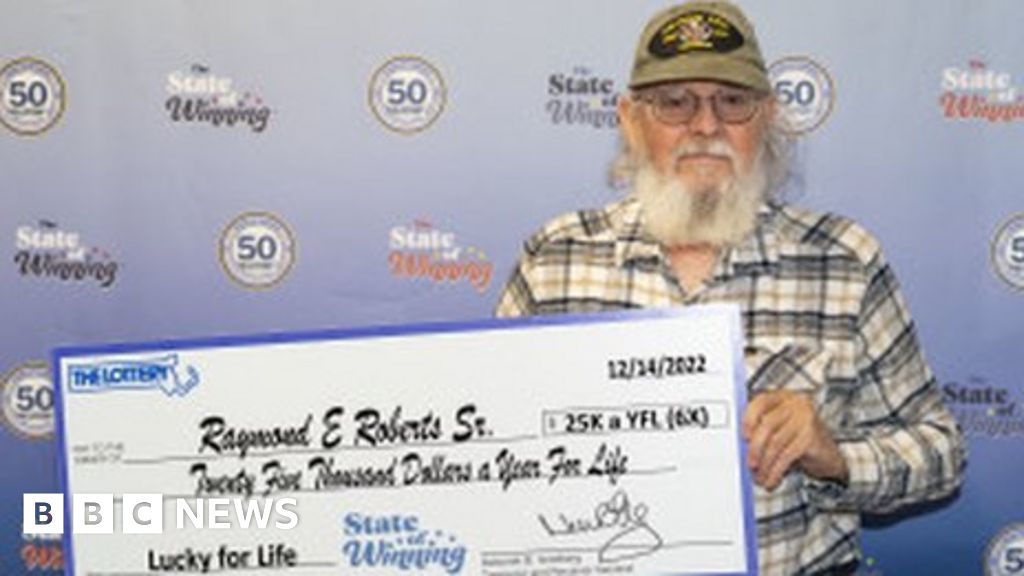 US man uses 'intuition' to win lottery six times
The Massachusetts man's head-scratching strategy nets him nearly $2m, plus 20 annual payments of $25,000.
A Vietnam veteran walked into a liquor store in Massachusetts on a cold December day. 

He played the lottery, like he had been doing for over 20 years.

His intuition told him: don't just buy one ticket, buy six. And don't just use any numbers, use the exact same numbers on each ticket.

As luck would have it, Raymond Roberts' numbers came in, and were worth $390,000 (£324,000) each as a cash prize.

Mr Roberts chose to take a lump sum for five of the tickets - earning nearly $2m (£1.6m) in total.

For the sixth ticket, he chose the annuity option - meaning he will also get 20 annual payments of $25,000.

The lottery awards a set amount for correctly drawing five balls, as Mr Roberts did, meaning multiple wins with the same numbers are possible.

The winning numbers Mr Roberts chose were a carefully concocted combination of birthdays and anniversary dates. He had used them on other lottery tickets, on other days, but had drawn a blank.  

The veteran, of Fall River, 50 miles (80km) south of Boston, picked up his winnings on 15 December.

So what does he plan to do with his unexpected riches?

For starters, he'll buy a motorcycle, according to the lottery. 

Lucky for Life was the game Mr Roberts played, and indeed that's what some might call him. 

According to the rules of the game, the odds of winning just the $25,000 per year for life prize are one in 1,813,028.

Residents of Massachusetts spend the most per capita on lottery and scratch-off tickets than anywhere else in the US.