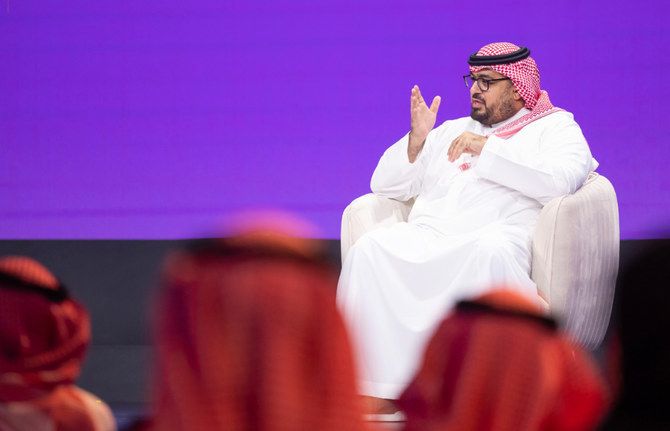 Tourism and venture capital play key roles in Vision 2030 strategy, says Saudi minister  
Saudi Arabia will not "shy away" from boosting its tourism sector as it seeks to become a global hub for travelers, one of the Kingdom's ministers has pledged.
Speaking at the Milken Institute Global Conference in Beverly Hills, California, Minister of Economy and Planning Faisal Al-Ibrahim talked up Saudi Arabia's economic diversification ambitions, also identifying the venture capital sector as ripe for development.

The move is part of the Saudi Vision 2030 strategic plan launched in 2016 to reduce the Kingdom's reliance on oil exports and diversify its economy by developing and expanding into new industries and sectors.

Tourism is a key part of that, with Saudi Arabia aiming to get 100 million visitors by 2030.

"We won't shy away from investing in tourism and tourism-related sectors. These are sectors that did not exist in the past, and we're trying to catch up," said Al-Ibrahim, according to Bloomberg.

He also said that Saudi Arabia has a "very large and rapidly growing venture capital ecosystem," noting that they still have a "long way" to go, but it is something the Kingdom prioritizes.

Saudi Arabia's attempt to diversify its economy beyond oil coincides with new initiatives to attract foreign investment and workers.

It is part of Saudi Crown Prince Mohammed bin Salman's ambition to open the country to global markets.

During the 6th edition of the Future Investment Initiative forum held in Riyadh in October 2022, the minister noted that Saudi Arabia would have an industrial base compatible with all the requirements of the fourth industrial revolution as the Kingdom increases its efforts to move away from oil as a dominant source of income.

Referred to as Industry 4.0, the revolution is a new phase of global industrialization in which robotics, cloud computing, and sensors are employed to boost manufacturing facility productivity.

"Our long-term economic challenge is to diversify our source of growth and Vision 2030, and everything you see here is for us to diversify our economy and to give it a stronger, more resilient structure," he told Arab News on the sideline of the FII.

According to the International Monetary Fund, Saudi Arabia will remain the fastest-growing economy in the G20, despite the turmoil caused by rising inflation and soaring interest rates.