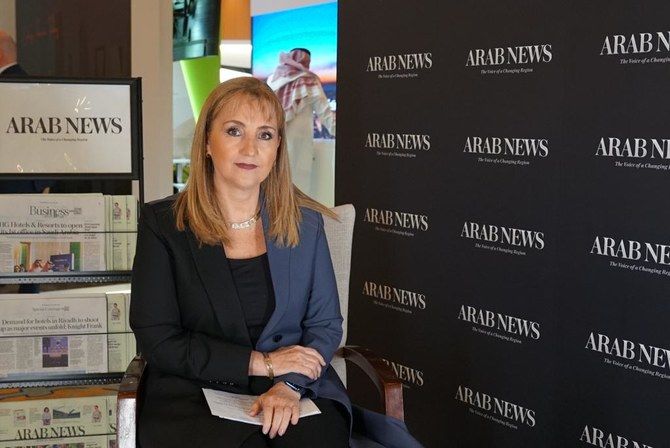 Strong leadership playing a key role in Saudi Arabia's tourism expansion, says top government adviser
Saudi Arabia aims to further expand its tourism horizon by building a lot of initiatives and creating new experiences, as the sector is still in its early stages, according to a special adviser to the government.
Speaking to Arab News at the Future Hospitality Summit in Riyadh, Gloria Guevara Manzo, chief special adviser at the Saudi Ministry of Tourism, stated that the Kingdom has all three crucial factors in making it through transformation compared to any country.

Saudi Arabia is working on becoming a global tourism hub and plans to attract 100 million tourists annually by the end of the decade as it seeks to diversify its economy away from oil under the Vision 2030 strategy — a plan dubbed by Manzo as "amazing."

She added: "The best thing that could have happened to this country is to have the crown prince because the transformation that is happening is out of this world.

"Second, we have a very strong leadership, the Minister of Tourism Al-Khateeb, and what you see in the ecosystem and other ministers is impressive.

"And then, of course, the resources to make it happen."

Manzo went on to say that the Kingdom is "rewriting the chapter of travel and tourism globally," adding that the world is watching how Saudi Arabia develops the industry.

"Because of the priorities that were assigned in the way that the giga-projects are being implemented, the way that this sector is being developed is fascinating and is getting attention from all the leaders from around the world who want to be part of this, who want to help," she said.

Manzo highlighted the work the Saudi Tourism Authority is doing in evolving the metaverse as she spoke of the innovative nature of the sector in the Kingdom, as well as noting how the Tourism Development Fund is engaging with small-to-medium enterprises to boost technology in the industry

The high-level adviser also explained how the ministry is developing the tourism sector through developing products with the private sector.

"You're going to see more experiences, you're going to see a lot coming in the next couple of years and you're going to see also initiatives not only that are going to help Saudi, but initiatives that are helping the globe," she said.

FHS Saudi Arabia took place from May 7-9 at Al Faisaliah Hotel in Riyadh under the theme of "Invest in Change," with a focus on the importance of sustainability, innovation, start-ups and human capital development.