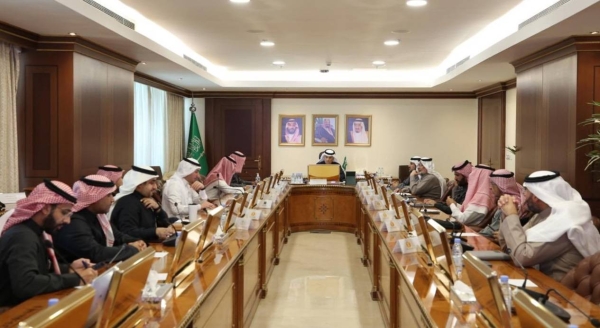 Saudi markets witness abundance in foodstuffs: Minister
Saudi markets are witnessing an abundant supply of foodstuffs as domestic and international supply chains started achieving stability, according to Minister of Environment, Water and Agriculture Eng. Abdulrahman Al-Fadhli.
He made the remarks while addressing the periodic meeting of the Food Security Committee.

The meeting reviewed the latest developments in commodities and foodstuffs markets locally, the volume of stocks, and the functioning of local and external supply chains.

The minister lauded the commitment of all committee members to work around the clock, through the joint monitoring team and in coordination with the private sector, to follow up on the stability and abundance of food supply in the Kingdom's markets.

The meeting was attended by members of the committee, representatives of the Ministry of Finance, the Ministry of Environment, Water and Agriculture, the Ministry of Commerce, the Ministry of Economy and Planning, the Ministry of Industry and Mineral Resources, the Ministry of Municipal, Rural Affairs and Housing, the Food and Drug Authority, the Foreign Trade Authority, the Zakat, Tax and Customs Authority, the General Grains Corporation, and the Saudi Agricultural and Livestock Investment Company (SALIC).