Saudi chefs have been showcasing their cooking skills with a series of culinary demonstrations at a major cultural event in the Kingdom.
Food fans got the chance to watch well-known regional cooks make traditional dishes during shows held at Dammam Corniche and Qatif Corniche as part of the first Writers and Readers Festival.

One of the participating chefs, Bandar Alshehri, who gained a bachelor's degree in computer engineering, has an Instagram page dedicated to cooking tutorials.

He told Arab News: "I am a fan of the kitchen, and I always strive to present dishes to people in an easy and fun way."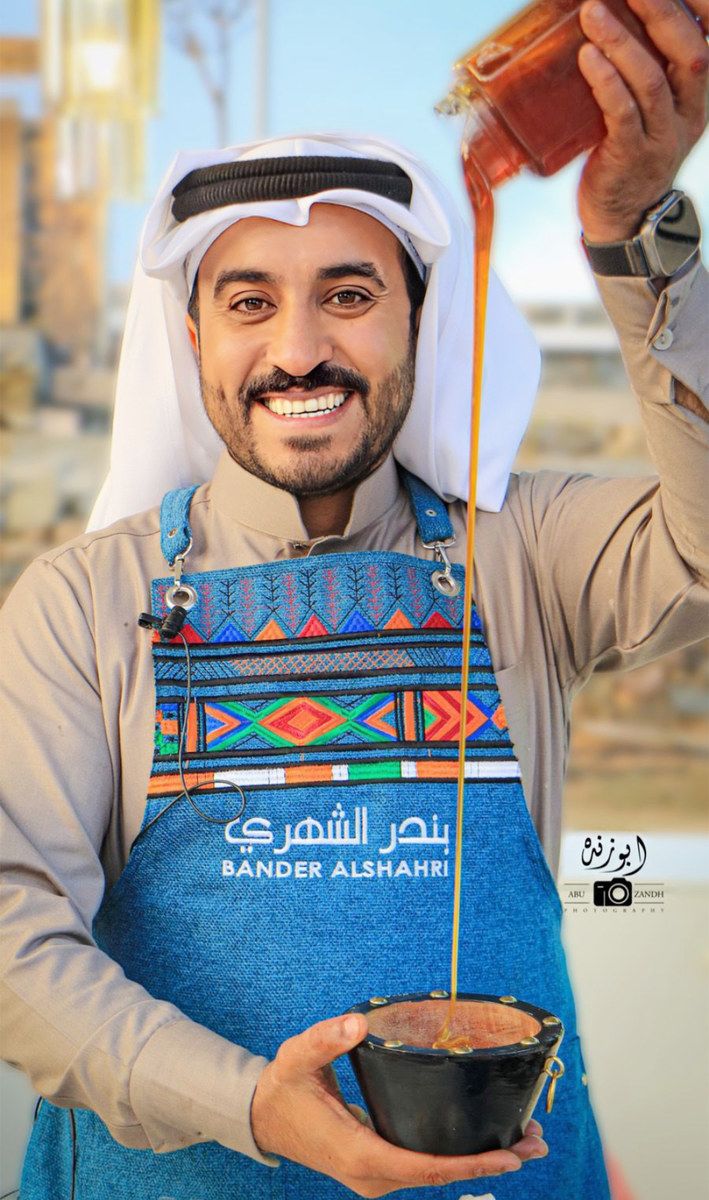 Saudi Chef Bandar Alshehri.

Alshehri has previously taken part in cooking shows at special events such as the Qemam festival in Abha.

He said: "I am interested in the culture of ancient cuisine, especially Saudi cuisine, its transition from ancient to modern kitchens, and their development."

Professional chocolatier and pastry chef Afnan Aljaadi put on six live festival cooking shows, four in Dammam and two in Qatif, making traditional dishes such as saleeg, um Ali, and date cake.

She said: "I had the goal to share my knowledge with the audience and also to get more exposure to cultural and authentic food, which helps me create more ideas of local food in a different and modern way."

Although she began cooking as a child, Aljaadi studied business administration and worked as a human resources and performance manager before pursuing a career as a chef. She is the co-founder of Jeddah-based cake shop Une Meringue.

The first edition of the Writers and Readers Festival, launched by the Saudi Literature, Publishing, and Translation Commission, is being staged under the title, "Literary Value from Saudi Arabia to the World," and runs until March 11.

Chefs Heba Rajab, Ghofran Alromaihy, and Hadeel Mohammed have also been participating in the event held across five locations — Dammam Corniche, Alkhobar Corniche, Qatif Corniche, Dhahran Expo, and the King Abdulaziz Center for World Culture.