Saudi Arabia's King Salman welcomed Sudan's Sovereign Council Chief General Abdel Fattah Al-Burhan to the Kingdom on Monday.
The king hosted a dinner in Al-Burhan's honor at Al-Yamamah Palace in Riyadh.

Al-Burhan congratulated the king on the success of his recent medical examinations.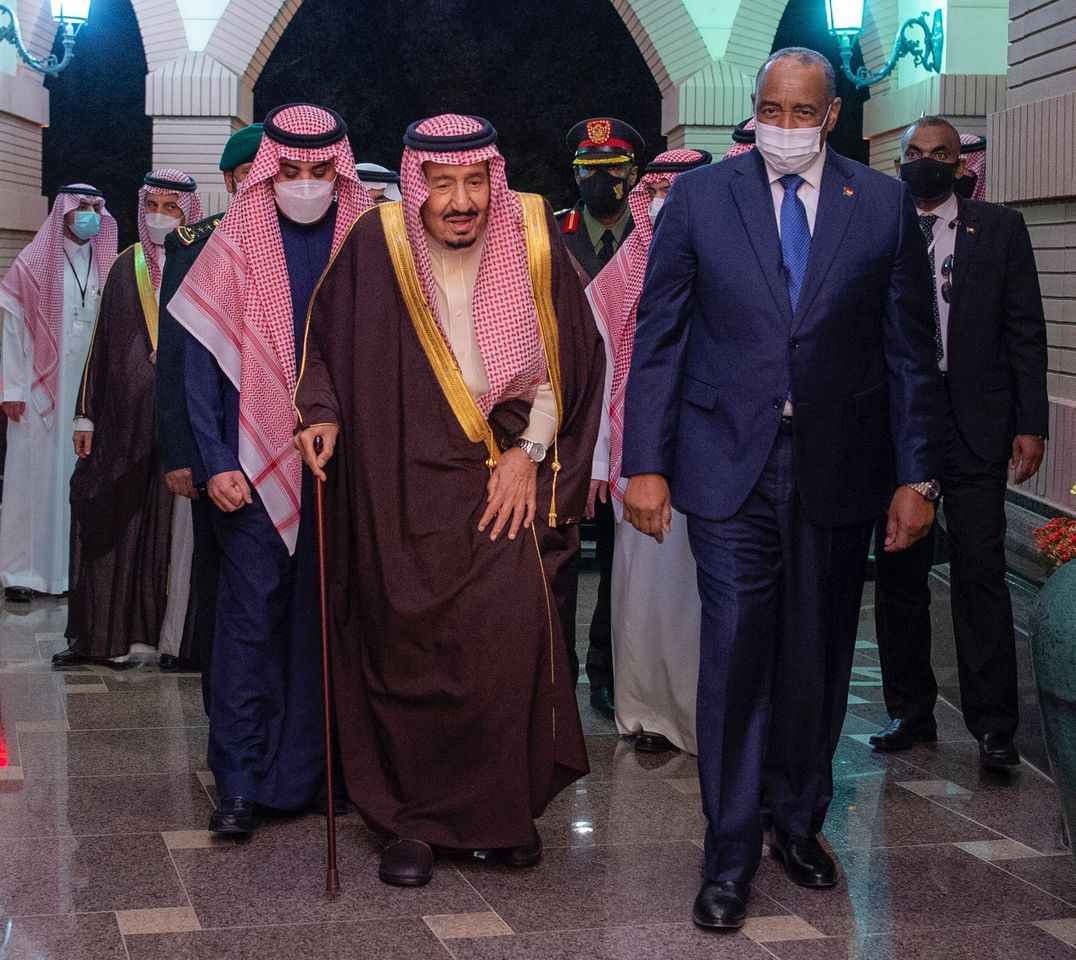 Sudan's army chief also had a meeting with Crown Prince Mohammed bin Salman and the two leaders reviewed aspects of Saudi-Sudanese relations in various fields and opportunities to develop them.

They also discussed various issues of common interest between the two countries.