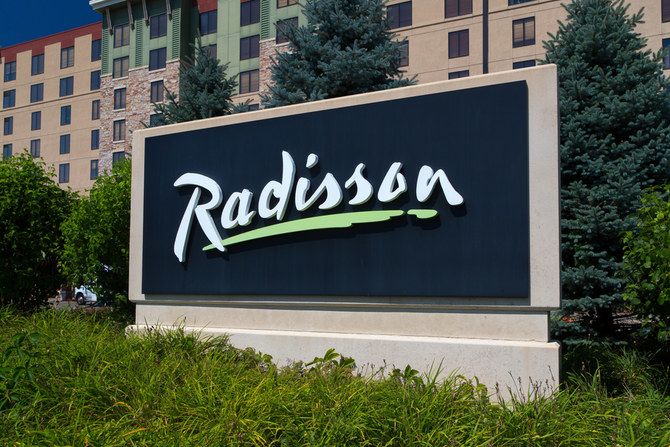 Radisson aiming for portfolio of 150 hotels in Middle East by 2030
Radisson Hotel Group is expected to triple its presence in the Middle East by 2030, the firm announced at the Arabian Travel Market in Dubai as it seeks to capitalize on the boom in the region's hospitality industry.
RHG, which currently operates 52 hotels and resorts in the Middle East, is aiming to have 150 properties in operation and under development by the end of the decade, according to the firm's chief operating officer for the Middle East and Africa.

The company is also on track to achieve net zero carbon emissions by 2050, said Tim Cordon.

"We expect to see exponential growth in countries such as Saudi Arabia and the UAE, and are excited to be part of this growing market," he added.

With its nine separate hotel brands, the group has made a strong impact across crucial feeder markets in the Middle East, including Saudi Arabia, the UAE, Oman, Kuwait and Jordan.

Saudi Arabia remains one of the most dynamic markets in the region for the group and it plans on opening seven properties across the Kingdom in 2023.

Driven by the surge in religious tourism, RHG is planning to open two new hotels in Makkah in 2023 and will also further expand its footprint in the Kingdom with Radisson Blu hotels in Riyadh and Alkhobar.

In line with its vision to achieve net zero by 2050, the group has reduced its carbon footprint by 30 percent in the last decade. Additionally, from February 2023, all meetings or events held at RHG's properties worldwide are 100 percent carbon neutral.

"We will continue to strive for a zero-emission environment and promote sustainable practices throughout our operations in all our properties. We believe that by engaging with industry partners and guests, we can work together to drive sustainable tourism and make a positive impact on the planet," Cordon said.