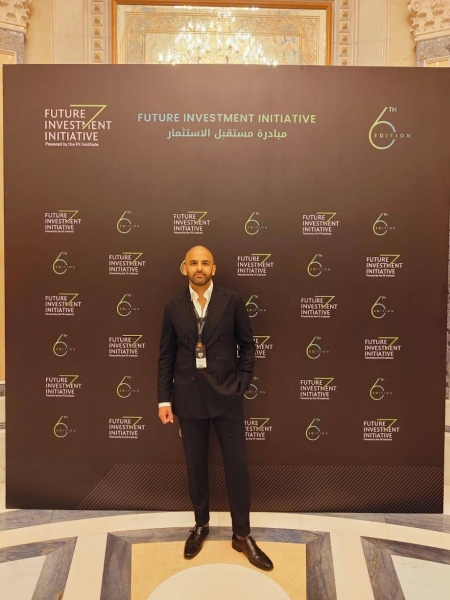 NWG model in sustainable future
New World Group (NWG), global diversified investor-operator in Financial Technology (Fintech), witnessed robust activity in future investments at the sixth edition of the Future Investment Initiative (FII), hosted in Riyadh between October 25th-27th.
The group, which builds, invests, and scales businesses, focuses on disruption, digitisation, and real-world, tangible impact - with the ultimate goal of 'Investing in Humanity', in line with the theme of FII-6. NWG highlights the importance of cross-sectoral synergies and sector agnostic investments in Fintech, Real Estate, and Luxury Goods across global jurisdictions as a means to accomplish this goal.

Adam Sadiq, Founder & CEO of New World Group says, "We are thrilled to be in attendance at this year's edition of FII, where we've been given the opportunity to be in conversation with global business leaders and opinion formers to showcase the NWG model in building a sustainable future and allowing for best practices across industries. Our revolutionary model strives to solve the biggest interconnected problems of today, with a keen focus on positively impacting the future, by first uniting impactful people, companies, and industries to work in unison towards a shared goal."

New World Group is a revolutionary firm, specialising in value realisation through leveraging networks across key markets and sectors. Headquartered in London, the group adds value to their partners and portfolio companies through three subsidiaries: New World asset management, New World technology, and New World ventures. With over $2.5 billion in assets under management, the group prides itself on a novel principal-led approach towards capital allocation, facilitating long-term growth in a sustainable manner, creating synergies between businesses.