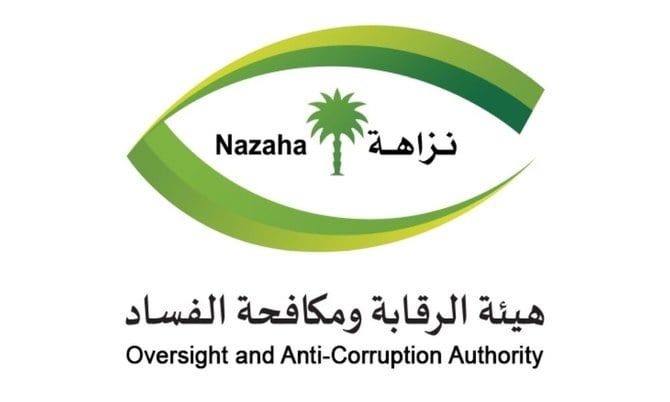 Judge caught red handed taking a bribe, faces prosecution
The Kingdom's Oversight and Anti-Corruption Authority, or Nazaha, has arrested a judge who was caught red-handed taking a bribe from a citizen to issue a favorable verdict in his case.
The authority said that Ibrahim bin Abdulaziz Al-Juhani, who serves at the appeals court in the Madinah region, was caught receiving SR500,000 ($133,031) from a citizen seeking a final ruling in his case.

The judge was promised a total of SR4 million ($1,064,254) from the citizen to close a pending case, Nazaha tweeted. "Legal procedures are being completed against the aforementioned individual, in accordance with the law and regulations," it stated.

Nazaha added that it would continue to pursue individuals exploiting "public office to achieve personal gain or harm the public interest in any way, and it will continue to apply the law, with zero-tolerance against corruption."

Commenting on the matter, Osama Ghanem Al-Obaidy, adviser and professor of law at the Institute of Public Administration in Riyadh, told Arab News: "The
judge arrested for receiving the bribe illustrates the Kingdom's determination to root out corruption.

"This is in implementation of the crown prince's announcement that no corrupt person would escape prosecution and punishment regardless of position or status."

He said the Kingdom has gone to great lengths to protect public assets, and that corruption undermined the nation's economy. Investors would be encouraged by these initiatives, and Saudi Arabia would enhance its status around the globe, he added.

Established in 2011, Nazaha aims to combat financial and administrative corruption. Since its inception, the government has arrested hundreds of high-ranking government officials and employees, including security officers, on bribery and corruption charges.