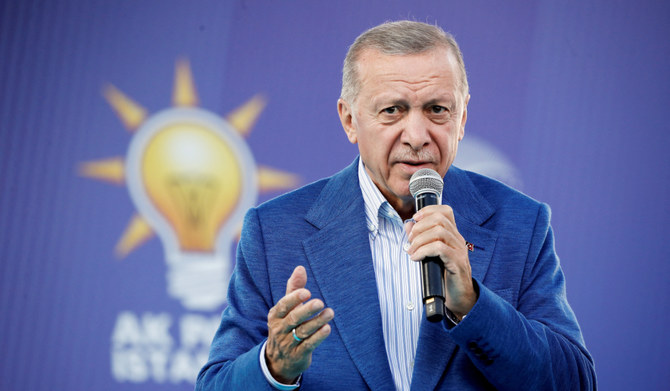 Erdogan Expected to Win Turkey's Presidential Runoff Election Despite Opposition
In a presidential runoff election in Turkey on Sunday, Tayyip Erdogan, the incumbent president, is expected to win with almost a five-point lead over his opponent, Kemal Kilicdaroglu.
The election will determine the leadership of Turkey, which is a NATO member country of 85 million people, as well as its economy, foreign policy, and government.

Erdogan is a conservative Islamist who seeks to strengthen Turkish nationalism and govern the country through his personal leadership style.

He has faced opposition from a coalition of his own AK Party, the nationalist MHP, and others, as well as from a six-party opposition alliance led by Kilicdaroglu.

The election comes at a time of economic uncertainty in Turkey, with a cost-of-living crisis and a currency crisis that has caused the Turkish lira to plunge in value.

The election is expected to reflect the strong support for nationalism in Turkish politics and the desire for stability.

The World Report 2022 by Human Rights Watch accuses the government of Turkey, led by President Erdogan, of setbacks in the country's human rights record for decades.

The report highlights economic and social struggles, including high inflation and declining prosperity, as the main reasons for potential ousting of Erdogan.

The leader of the main opposition party, Kilicdaroglu, has promised to reverse much of Erdogan's policies, including the executive presidential system, and return to the parliamentary system.