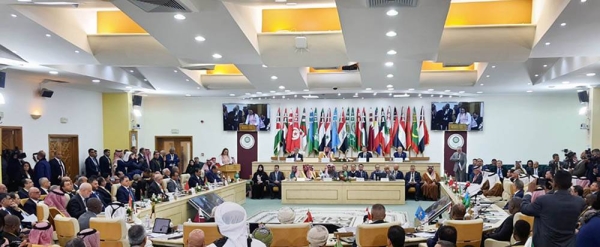 Arab interior ministers discuss combating terror, crime
Arab Interior Ministers discussed Wednesday developing security action in the Arab world, mainly combating cybercrimes, and approving the Arab strategic executive plan to combat terrorism.
This came during the 40th session of the Council of Arab Interior Ministers in Tunis, with the participation of Arab League Secretary General Ahmad Aboul Gheit and Kuwait's First Deputy Prime Minister, Interior Minister and Acting Defense Minister Sheikh Talal Khaled Al-Sabah.

In his inaugural speech, Tunisia's Interior Minister Reda Sharfel-Din said that the Arab region is facing great security challenges that necessitate further cooperation and coordination among Arab security apparatuses.

He called for backing his country in the face of unorganized crime, and doubling joint security efforts among the Arab countries to face those challenges.

Meanwhile, Saudi Interior Minister and Honorary president of the Council Prince Abdulaziz Bin Saud Bin Naif warned against the widespread security challenges, topped with drugs.

"The Arab cooperation model that we hope for requires support for efforts of integration, coordination and exchange of experiences and expertise to develop reliable means and mechanisms," he told the council.

For his part, Aboul Gheit said that security solutions are insufficient to address the flow of immigrants and the spread of terrorist groups as well as drugs dealers.

He stressed working on finding radical solutions and political settlements to those problems. Aboul Gheit reminded the council of the global challenges facing Arab states due to the continuing clash between superpowers over the war in Ukraine.

Mohammad Bin Kuman, secretary general of the Council, said the session discussed some key topics topped with activating work in cybersecurity and combating e-crimes.

The ministers will, as a top priority, discuss the establishment of a task force to confront drug trafficking in the region, Kuman said.

Tunisian President Kais Saeed received Arab interior ministers ahead of the launch of their session.