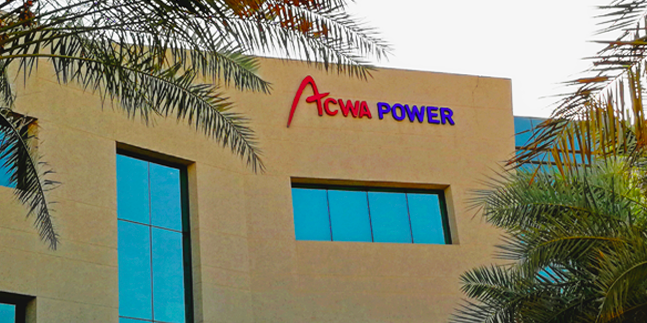 ACWA Power signs deals worth $100m with Uzbek energy companies 
Strengthening bilateral energy relations between Saudi Arabia and Uzbekistan, ACWA Power Co. has inked agreements valued at $100 million with two Uzbek energy firms.
The Saudi company on Thursday penned a hydrogen purchase deal with Uzkimyosanoat, the state-owned chemical entity, and a power purchase contract with the National Power Grid of Uzbekistan, as per the company's statement on Tadawul.

ACWA Power will procure a capacity of 3,000 tons of green hydrogen annually and renewable energy capacity of 52 to 100 megawatts from Uzbekistan's inaugural green hydrogen plant, which the company is also developing.

The hydrogen and power contracts will span 15 and 25 years, respectively, encompassing project development, construction, and operation.

These contracts are projected to financially impact once the project achieves commercial operations, targeted for December 2024.

The green hydrogen plant is planned to link to an existing ammonia facility in Chirchiq, located 45 kilometers from the capital, Tashkent.

ACWA Power will manage the full integration chain for this existing infrastructure project to green hydrogen, anticipated to enhance the facility's service factor and lessen its reliance on natural gas.

The energy firm currently has over five active projects in Uzbekistan, including four wind projects and a combined gas cycle turbine facility, with Uzbekistan being ACWA Power's second most valuable market after Saudi Arabia.

"Uzbekistan has emerged as one of the most exciting growth countries for ACWA Power in recent years and is our biggest investment geography outside of the Kingdom. We are proud that our giga scale development experience in green hydrogen is making us the preferred choice of partners across the world," Mohammad Abunayyan, chairman at ACWA Power, said in January.

"Green hydrogen is considered to be the fuel of the future and we are confident of applying our global expertise in accelerating the development of this vital source of clean energy for Uzbekistan," Abunayyan added.

The firm operates in 12 countries, with total investments worth $74.8 billion and 72 assets.

Furthermore, in the first quarter of 2023, the company reported a consolidated net profit of SR270 million ($71.9 million), a 78 percent rise compared to the same period the previous year.