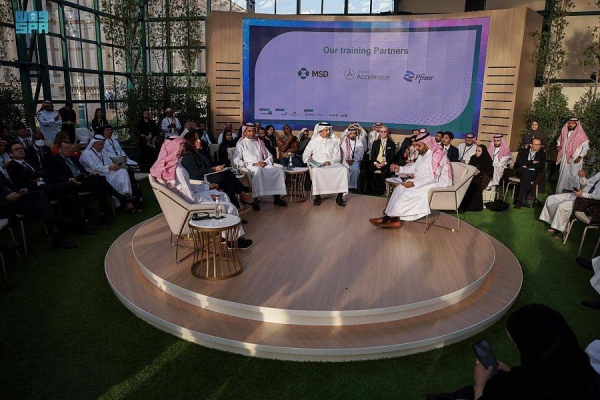 11 investment pacts signed at FII conference in Riyadh
The Ministry of Investment signed two agreements with the Royal Commission for AlUla and the US company IBM for Technology on the last day of the 6th Future Investment Initiative conference.
The agreements aimed at building and developing an artificial intelligence system in the city of AlUla.

The ministry also signed an agreement with Brazil's Ocellott Company for Technology to cooperate in the field of developing an innovative propulsion battery system for future electric vehicles.

This brings to eleven the number of investment agreements reached with international conglomerates in space, biotechnology, and education sectors, which is a sign of the growing confidence bestowed on the Kingdom as a hub for a global investment destination.

In the presence of Minister of Investment Eng. Khalid bin Abdulaziz Al-Falih, government leaders and senior CEOs, the conference cast light on the National Initiative for Global Supply Chains for strategic sectors that enjoy the preferential competitive advantage. These sectors will lead the Kingdom to rank with the world's 15 leading economies by 2030 and enable local and international investors to establish low-risk, low-cost, low-carbon supply chains benefiting from the Kingdom's natural resources, well-built logistic infrastructure and unexploited capabilities.

The initiative aims to attract more than $10 billion of industrial and service investments in global supply chains over the next two years.

During the three-day conference, senior officials of the ministry also took part in discussion panels. For her part, Sara Al-Thari, Supervisor for Biotechnology and Drugs Department, exchanged views with senior speakers on the latest developments in biotechnology which feeds the innovation field in preventive medicine and precision medicine.

Asaad Al-Jamooee, Executive Manager for the initiative took part in a discussion session on ways to overcome crises facing global supply chains.

For his part, Fahd Al-Hashim, Director General for the Real Estate Sector of the ministry, discussed restricted supply chains and the response of governments and companies to them.