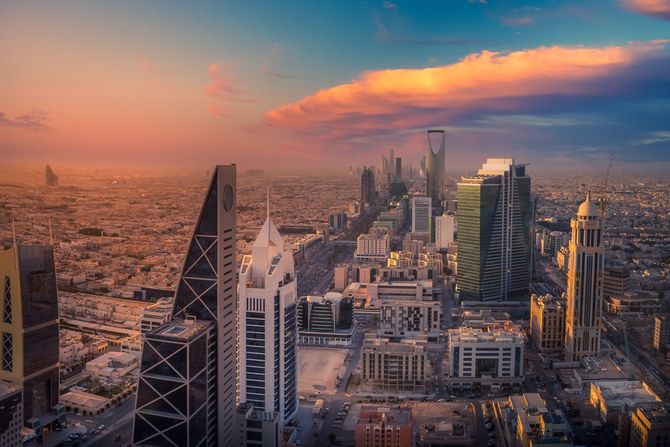 Saudi non-oil private sector growth accelerates as PMI hits 8-year high in February 
Saudi Arabia's non-oil private sector witnessed the highest growth since 2015 in February, as the Kingdom's Purchasing Managers' Index hits 59.8, up from 58.2 in January.
The latest Riyad Bank Saudi Arabia PMI report, formerly the S&P Global Saudi Arabia PMI, noted that the Kingdom's PMI for December 2022 stood at 56.9; in November, the index hit 58.5.

According to the index, readings above the 50-mark show growth, while those below 50 signal contraction.

"Economic conditions remain favorable across business activities in February 2023, as growth in the Saudi non-oil private sector accelerated to the highest level in almost eight years," said Naif Al-Ghaith, chief economist at Riyad Bank.

He added: "Despite tighter monetary conditions, demand and supply balance seemed robust and spurred by the ongoing projects around the Kingdom, causing sharper uplifts in output and new orders for firms, as well as rising demand for labor. This was met by a strong improvement in supplier performance and sharp reduction in lead times."

According to the report, the rise in PMI was driven by a substantial increase in demand linked to improving economic conditions.

The report further noted that firms in the Kingdom reported faster upturns in output, employment and purchasing, as optimism toward the year ahead remained robust.

"Businesses displayed a robust degree of confidence toward future activity as the current improved market conditions are promising, coupled with the positive expectations toward the pickup in the emerging economies," added Al-Ghaith.

Meanwhile, job numbers in non-oil companies also rose at the second fastest rate in five years, mainly because firms increased their hiring to fill vacancies in order to meet future demand.

The report, however, added that the strong improvement in demand in February had the added effect of pushing inflationary pressures higher.

"Prices have responded to the surge in demand, with the increase in input costs evident especially in the services and construction sectors. To that end, we maintain our inflation forecast just below 3 percent, amid the ongoing cost pressures and the current elevated demand that we believe will continue in the medium term," Al-Ghaith pointed out.