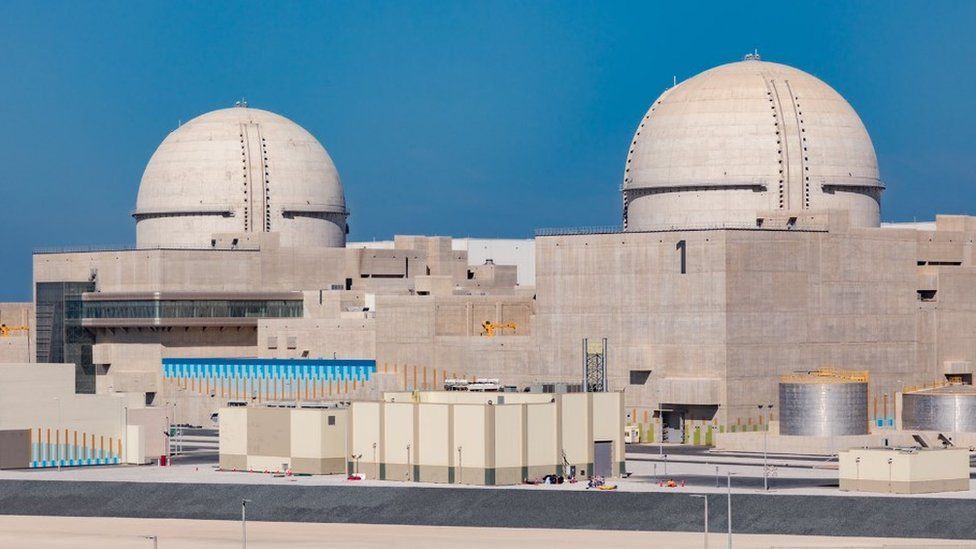 Saudi energy officials visit UAE's Barakah nuclear plant
Top Saudi Arabian energy officials, including the head of the country's nuclear power agency and nuclear regulators, toured the Barakah nuclear plant in the United Arab Emirates, the Barakah plant owner said Nov. 16.
Saudi Arabia has discussed launching a tender to build its first power reactors, but no information on the progress of the program has been made public in recent years.

Emirates Nuclear Energy Corp., the owner of the four-unit Barakah station, said in a statement Nov. 16 that Saudi Arabia's Energy Minister Prince Abdulaziz bin Salman — as well as the head of its King Abdullah City for Atomic and Renewable Energy, known as KA-CARE, and nuclear regulatory officials from the country — visited the four-unit Barakah station.

The Saudi energy minister said in the statement that Barakah, the first nuclear power plant in an Arab country, was a "pioneering project," noting that its operation "comes in line with the growing awareness of the importance of nuclear energy."

Barakah-1 was connected to the grid for the first time in August 2020, while unit 2 did so Sept. 14, 2021. Construction of Barakah-3 was completed this month, leaving the station 96% completed, officials have said.

Saudi Arabia created KA-CARE to deploy nuclear power in the country. The company is in talks with several vendors, including Korea Electric Power Co., which through its Korea Hydro & Nuclear subsidiary built the Barakah station, about building an initial plant, but there is no timetable for deployment.

In addition to Bin Salman, the Saudi delegation included Khalid Alsultan, president of KA-CARE, Khalid Aleissa, CEO of the country's Nuclear and Radiology Regulatory Commission, and Mohammed Qarwan, head of the Atomic Energy Oversight Bureau, ENEC said.