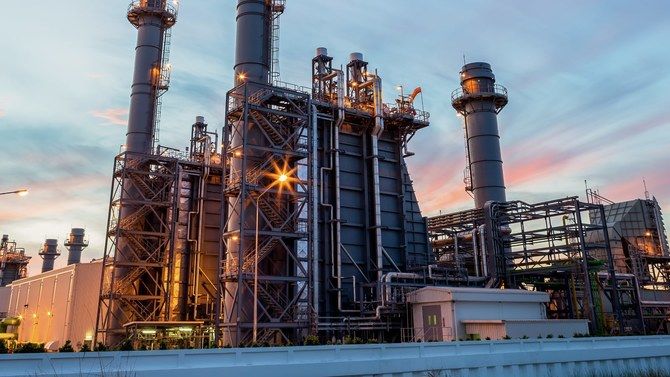 Saudi Aramco's Luberef proposes cash dividend as profit climbs 32% to $530m in 2022
Saudi Arabian Base Oil Co., also known as Luberef, recorded SR1.97 billion ($530 million) net profit after Zakat and tax in 2022, registering a 32 percent increase over the previous year.
The company's net profit in the fourth quarter of 2022 tripled to SR763.19 million, from SR220.81 million in the same period of 2021, a filing made to the Saudi stock exchange showed.

In percentage terms, Luberef's net profit climbed 60.7 percent in the fourth quarter from SR474.79 million recorded in the third quarter of last year.

The total comprehensive income of Luberef in 2022 rose 37.42 percent year-on-year to SR2.02 billion, the bourse filing showed.

Luberef attributed the rise in total comprehensive income to a number of factors including an increase in base oil and by-product crack margins and sales volumes.

As the profit of the company surged, its board of directors has recommended a 50 percent cash dividend, or SR5 per share, for the second half of 2022, the company said in the statement.

It should be also noted that this is the first cash distribution for Luberef since its listing in December 2022.

The Tadawul statement further added that the dividend distribution date will be announced later.

In December 2022, during an exclusive interview with Arab News, Mohammed Y. Al-Qahtani, senior vice president of downstream, Saudi Aramco said that Luberef's listing on the Saudi Stock Exchange was an important milestone.

"As an integral part of Saudi Arabia's supply chain and a driving force in the Kingdom's industrialization ambitions, Luberef's listing will provide an important strategic dimension to propel the company's growth strategy and help realize its vision to be the leading supplier of premium base oils and specialty products.," said Al-Qahtani.

He also added that Luberef's listing will help fuel the company's "growth trajectory and unlock new opportunities for all stakeholders."

In its initial public offering, Luberef raised $1.32 billion, as the listing drew strong demand from investors in the Kingdom and internationally.

In the IPO, Luberef sold shares owned by private equity company Jadwa Investment, which held 30 percent of the Aramco unit after acquiring the stake from Exxon Mobil in 2007.

Now, Aramco owns the remaining 70 percent, as the energy giant did not sell any of its shares during the offering.