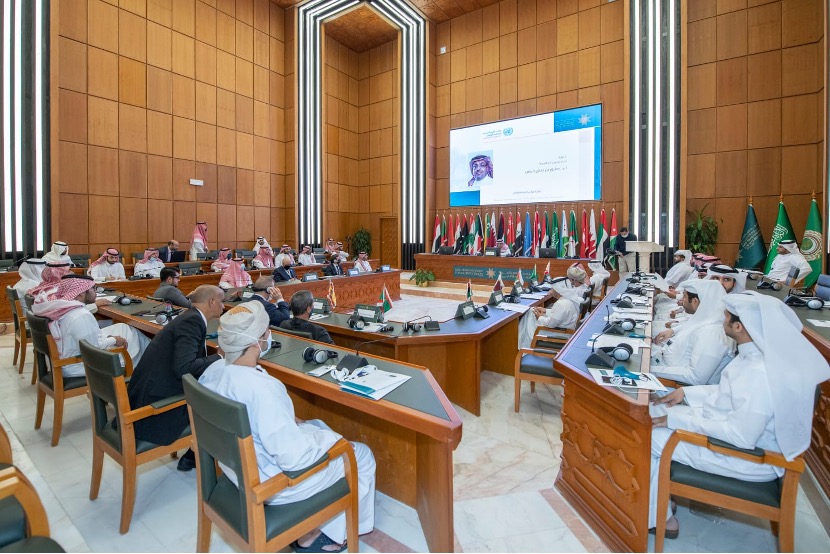 Saudi Arabia and UN hold counterterrorism workshop
A counterterrorism workshop began in Riyadh on Tuesday as part of a collaboration between Naif Arab University for Security Sciences and the UN Office of Counter-Terrorism.
The two-day event, "Necessary Considerations for Decision-making to Investigate Terrorism Crimes," will bring together 55 researchers and specialists from around the world.

It comes within the framework of a deal signed between UNOCT and NAUSS that was signed last October to strengthen cooperation and joint efforts in counterterrorism and violent extremism.

The workshop discussed the obstacles facing officials in combating terrorism, the factors that affected decision-making in the field of combating terrorism, and a review of problem-solving models to conduct investigations in the field of terrorism and clarify steps.

Experts from security and legal institutions and bodies related to combating terrorism from Jordan, Bahrain, Saudi Arabia, Sudan, Somalia, Oman, Qatar, Kuwait, Libya, Mauritania, Spain and Mexico are taking part.

Last October's deal was described as demonstrating both institutions' commitment toward countering terrorism and religious extremism by strategizing capacity-building on a national, regional, and international level.

NAUSS president Dr. Abdulmajeed Al-Banyan previously said the deal would offer more joint services to the university's stakeholders, particularly in capacity-building, joint research, and supporting policymaking in the field of counter-terrorism.

NAUSS has organized more than 270 training courses, 22 seminars, and 90 lectures to implement the scientific part of the Arab Convention For The Suppression Of Terrorism in academia, research, training, media, and education.

Through these activities, the university has dealt with terrorism in all of its aspects and dimensions, prepared more than 19 scientific studies on methods of combating it, and issued 50 scientific publications that reviewed the phenomenon of terrorism and the factors that help to exacerbate it.