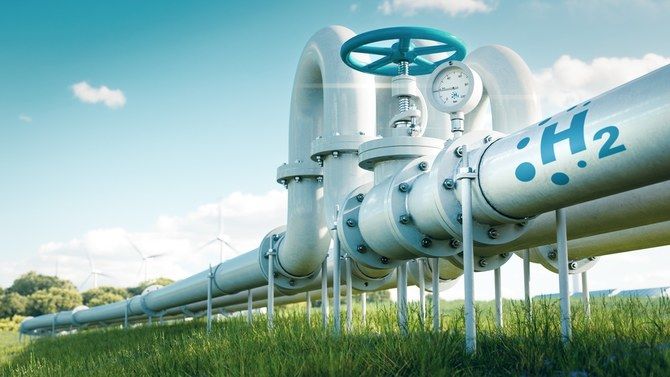 Saudi Arabia and Netherlands sign MoU to collaborate on green energy
Green hydrogen production has received a boost as Saudi Arabia signed a memorandum of understanding with the Netherlands on Thursday to cooperate in developing the clean gas and expediting the global pursuit to reduce the carbon footprint.
The MoU was signed on the sidelines of the World Hydrogen Summit in Rotterdam.

During the event, Abdulaziz bin Salman, Saudi Arabia's energy minister, said that the Netherlands could be the primary destination for transporting hydrogen from renewable energy sources from the Kingdom to Europe.

The minister also added that Netherlands and Germany would be Saudi Arabia's "natural partners" in the green hydrogen trade.

"You are putting facilities on the ground, you are building storages and pipelines, you have a plan," said the minister, Reuters reported.

Green hydrogen is expected to play a crucial role in catalyzing the ongoing energy transition, and it is necessary to achieve a green gas-neutral economy by 2050, helping to combat global warming.

Saudi Arabia is currently developing a $5 billion green hydrogen project in NEOM, powered by renewable energy, to supply 650 tons of carbon-free hydrogen daily. The plant will see its first production in 2026.

The project will export hydrogen in the form of liquid ammonia to the world market for use as a biofuel that feeds transportation systems.

Earlier in April, the Saudi minister met with Dutch Foreign Minister Wopke Hoekstra to discuss the possibility of making the port of Rotterdam the gateway for clean hydrogen exports from Saudi Arabia to Europe.

The meeting also touched on the Kingdom's efforts in clean energy and climate change through its local and regional frameworks — the Saudi Green Initiative and the Middle East Green Initiative.

Affirming its progress in renewable energy production, Saudi Arabia's SABIC Agri-Nutrients, in May, exported its first shipment of low-carbon ammonia to India.

According to a Saudi Press Agency report, the firm has shipped 5,000 tons of low-carbon ammonia to India, in line with the firm's long-term cooperation with the Indian Farmers Fertilizer Cooperative Limited.