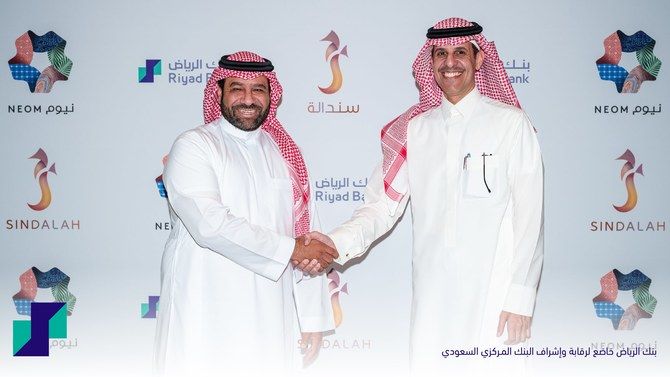 Riyad Bank partners with NEOM to provide $800m finance for Sindalah island
Luxury tourist destination Sindalah island has received a SR3 billion ($800 million) boost thanks to a new partnership with Riyad Bank.
The development project, unveiled by Saudi Crown Prince Mohammed bin Salman last December, is the first luxury marine tourism destination in the giga-project NEOM.

Riyad Bank announced the funding deal in a tweet, and the money will help towards the goal of having $1 trillion invested in the Kingdom's tourism industry to achieve 100 million tourists visiting annually by 2030.

The Sindalah development is estimated to generate 3,500 jobs in the tourism, hotel, and leisure sectors, and travelers are expected to begin arriving on the island in early 2024.

In December, the crown prince said that "this is another significant moment for NEOM and a major step in the Kingdom realizing its tourism ambitions under Vision 2030."

He added: "Sindalah will be NEOM's first luxury island and yacht club destination in the Red Sea, providing a scenic gateway to the Red Sea that will become the region's most exciting and attractive tourism location."

Because of its position, the island has become a popular stop for many regional and European boat and yacht owners. Sindalah is a short distance from the Mediterranean Sea, making it possible to reach several sailing sites in less than a day through the Suez Canal.

Luca Dini, CEO of Luca Dini Design and Architecture — tasked with designing the resort — told Arab News in April: "The destination will create a new season for superyachts, a dream alternative for yacht owners who want to spend the winter in an easily accessible location. With a prestigious 86-berth marina for yachts up to 75 meters and serviced buoys for superyachts up to 180 meters, a glamorous yacht club, luxury hotels, a golf club, an extensive retail precinct and exceptional food and beverage offerings, everything proposed in Sindalah is unique and cannot be found anywhere else in the world."

NEOM, the $500 billion smart city, is one of the most significant initiatives supporting Saudi Arabia's national tourist plan as the country gradually diversifies its economy away from oil.