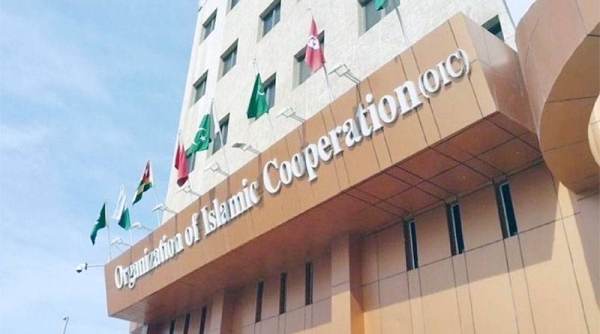 OIC warns against consequences of continued assault on Al-Aqsa Mosque
The Organization of Islamic Cooperation (OIC) condemned in the strongest terms the storming of the Aqsa Mosque on Jan. 3, 2023, by a minister in the Israeli Cabinet in its final communiqué following the extraordinary open-ended meeting of the OIC Executive Committee here.
The meeting was at the request of Palestine and Jordan, and in coordination with Saudi Arabia, at the OIC headquarters. The meeting reiterated that the minister's action is a serious provocation that hurt the feelings of Muslims all over the world. The action was also a blatant violation of international law, relevant UN resolutions, existing historic and legal situation in Al-Quds and its sanctities and all relevant international norms.

The communiqué warned against the consequences of the continued assault on Al-Aqsa Mosque, including provocations, continued abuses, and daily serious attacks by the Israeli authorities in a gross violation of international law. It also cited the dangerous attempts by extremists to fuel the flames of religious conflict by imposing a temporal and spatial division of the Haram Al-Sharif, which poses a threat to international peace and security.

The communiqué demanded the United Nations Security Council, in its capacity as the guarantor of international peace and security, to assume its responsibilities and act urgently to take the necessary measures, without selectivity or double standards, to deter and stop the dangerous Israeli escalation, along with all other illegal and provocative measures.

It also called on the imposition of sanctions on the extremist minister who assaulted the sanctity of Aqsa Mosque, and anyone who deliberately does so, makes threats, or performs provocative actions against it, incites against the Palestinian people, adopts a racist discourse against it, or calls for to violence and terror.

The communiqué stressed the responsibility of the states parties to the Geneva Conventions to hold Israel accountable for all its violations of international humanitarian law, whether by its government officials, military forces, or extremists.

It also condemned the imposition of collective sanctions by the Israeli occupation authorities on the Palestinian people, their officials and Palestinian civil organizations, and underlined the need to counter these measures. It also requested the OIC Secretary-General to communicate with religious leaders and relevant international officials to convey the OIC message and position, and to request them to take a firm stance towards these dangerous developments.