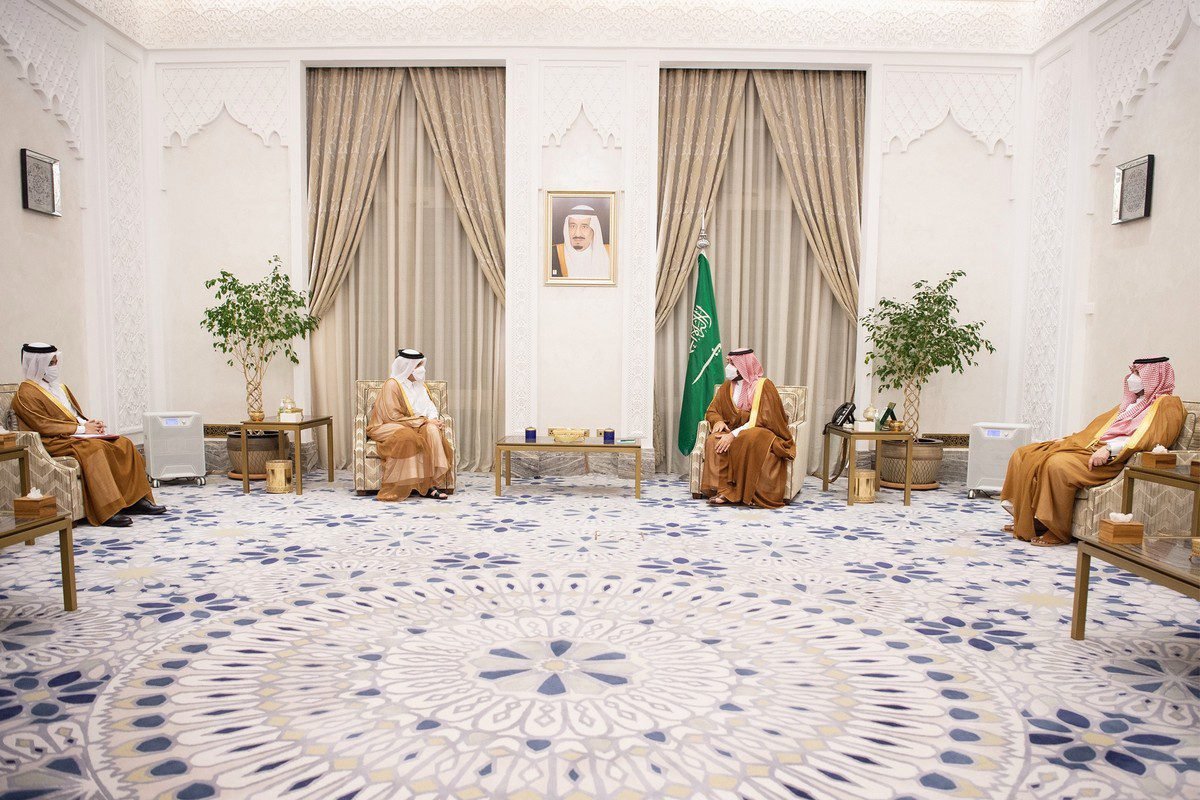 New Qatari ambassador to Saudi Arabia presents credentials
Qatar's new ambassador to Saudi Arabia, Bandar bin Mohammed al-Attiyah, presented his credentials to Saudi Deputy Foreign Minister Waleed al-Khuraij on Tuesday, Anadolu Agency reported.
Al-Attiyah was named by Qatari Emir, Sheikh Tamim bin Hamad Al-Thani, as an "extraordinary and plenipotentiary ambassador" to Saudi Arabia on Aug. 11, for the first time since the Gulf crisis that erupted in 2017 and came to an end early this year with a reconciliation agreement.

The "ambassador extraordinary" enjoys wide legal powers, which include signing agreements in the name of the state or body he represents, unlike the regular ambassador.

The Saudi Foreign Ministry said on Twitter al-Khuraiji received al-Attiyah on Tuesday, at the ministry's office in Riyadh, on behalf of Foreign Minister Prince Faisal bin Farhan, who is currently visiting Nigeria.

"During the reception, al-Khuraiji received a copy of al-Attiyah's credentials, in preparation for submission to King Salman bin Abdulaziz," the ministry said.

Al-Khuraiji also conveyed "the foreign minister's wishes to the Qatari ambassador of success in consolidating and strengthening cooperation relations between the two countries and pushing them to broader horizons," it added.

Contacts between the two neighbors have picked up since Qatar and other Gulf leaders agreed in January to mend relations.

Saudi Arabia, Egypt, the United Arab Emirates, and Bahrain cut ties and imposed a land, sea, and air blockade on Qatar in June 2017 over allegations of supporting terrorist groups and being too close to Iran – both claims that Doha vehemently denied.