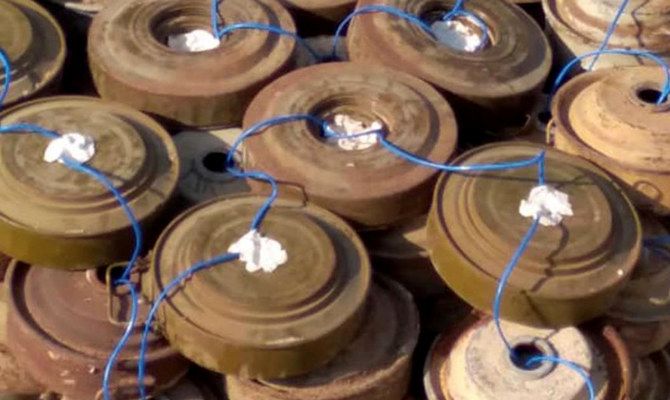 Masam project clears 836 Houthi mines in Yemen
An ongoing Saudi program to clear landmines in Yemen saw 836 devices laid by the Iran-backed Houthis dismantled in the fourth week of April.
Overseen by the King Salman Humanitarian Aid and Relief Center, special teams destroyed one anti-personnel mine, 217 anti-tank mines, 614 unexploded ordnance, and four other types of explosive devices.

The KSrelief project, known as Masam, is one of several initiatives undertaken by Saudi Arabia on the orders of King Salman to help the Yemeni people.

It clear routes for much-needed humanitarian aid aimed at supporting the country's citizens.

The demining operations took place in Marib, Aden, Jouf, Shabwa, Taiz, Hodeidah, Lahij, Sanaa, Al-Bayda, Al-Dhale, and Saada.

A total of 396,558 mines have been cleared since the start of the project.

More than 1.2 million mines have been planted by the Houthis, claiming the lives of hundreds of civilians.

The project trains local demining engineers and provides them with modern equipment. It also offers support to Yemenis injured by the devices.

In June 2022, the project's contract was extended for another year at a cost of $33.29 million.