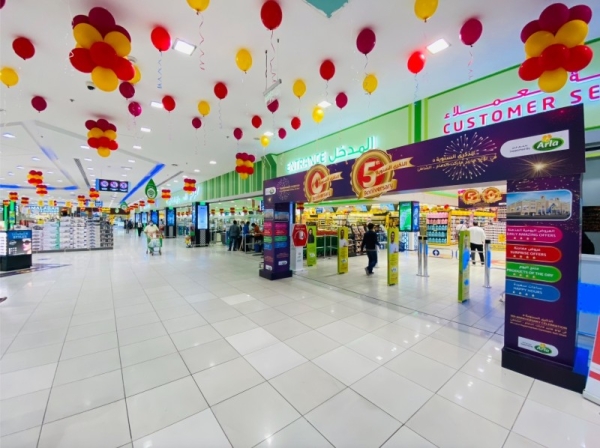 Lulu celebrates anniversary trio in Eastern province
In time for the festive and year-end shopping season, LuLu Hypermarket has launched its signature promotion in celebration of its anniversary across LuLu Hypermarket Jubail, LuLu Hypermarket Ash Shatie, and LuLu Xpress Galleria Jubail.
The week-long bonanza is showcasing amazing offers on all product categories, from grocery essentials to lifestyle range, and gadgets from 19th December until 25th December 2021. The anniversary celebration includes in-store promotions, such as daily live demonstration, hourly offers, surprise offers, auction sales, and deal of the day.

LuLu kicked off its Half Pay Back promotion, which is one of the main attractions of the anniversary. For every SAR 200 spent on garments, sarees, churidars, footwear, Jewelry , Baby Accessories and ladies' bag, customers are entitled to a gift voucher worth SR100, which is valid until 02nd January 2022.

A wide range of latest gadgets and tech accessories from premium lifestyle brands is on a roll of great discounts on smart watches, health bands, laptops, and tablets, along with an array of smart TVs, printing consumables, technology-based hair removers, audio devices, and much more.

Apart from the new series of Apple's new generation iPhones, all leading brands have made this anniversary celebration complete with irresistible offers on smartphones and mobile accessories.