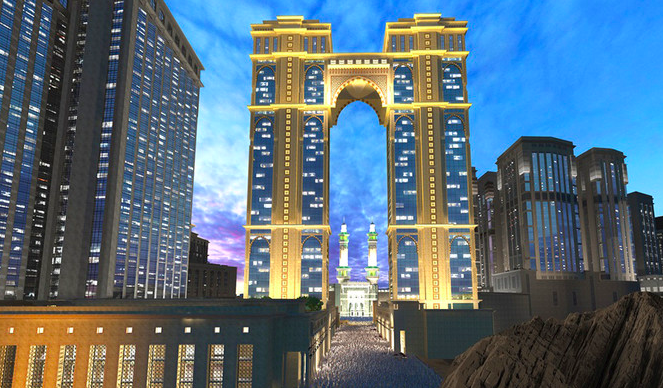 Jabal Omar Development Co. receives license to operate 5-star tower
Jabal Omar Development Co. has been handed the license to operate the first tower of Saudi Arabia's Jabal Omar Address hotels in Makkah.
The development consists of two towers, both of which contain 44 hotel floors and two helipads.

The first structure features 742 rooms and suites, and will also include two restaurants, a cafe, meeting rooms, and a business center.

In addition to this, it will be home to executive lounges, multi-purpose halls, a fitness center, a health club, and commercial spaces.

Furthermore, the hotel is known to be home to the highest-hanging mosque in the world overlooking the Kaaba.

The real estate company is currently working on the handover of the second tower to the operators.

Jabal Omar Development Co. is also working on concluding the necessary procedures to obtain permits from the relevant authorities in order to operate the tower.

This comes as the launch of the hotel cements the implementation of the strategic transformation plan, which enables the company to keep pace with the goals of the Kingdom's Vision 2030.

The hotel will also contribute to enhancing the quality level in the Kingdom's tourism and hospitality sector.

The operation of the hotel is forecasted to bring about a positive financial impact on the company's revenues during 2023.

Amid global economic uncertainties triggered by high inflation, geopolitical tensions, and rising interest rates, Saudi Arabia's tourism sector is proving resilient, according to professional services network firm PwC Middle East.

In a report released earlier this month, the company revealed that the Kingdom received almost 6 million visitors in the fourth quarter of 2022, up 47 percent compared to the same quarter in 2019.

Saudi Arabia's National Tourism Strategy aims to attract 100 million visitors by 2030, along with increasing the contribution of the sector to the Kingdom's gross domestic product to more than 10 percent. The strategy also eyes creating an additional 1 million jobs in the Kingdom.