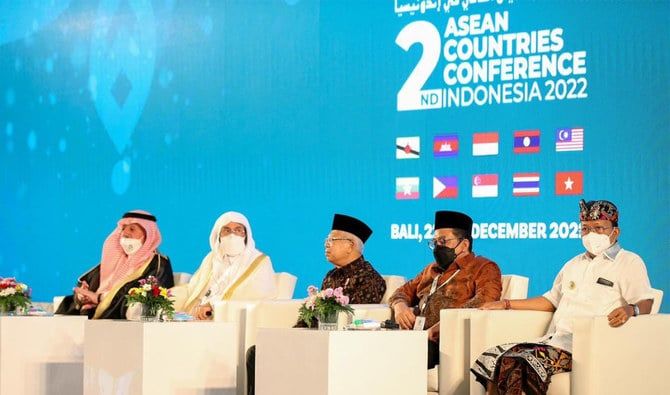 Islamic affairs minister meets Indonesian VP
Indonesian Vice President Marouf Amin on Thursday received Saudi Minister of Islamic Affairs Sheikh Abdullatif Al-Asheikh on the sidelines of the second Association of Southeast Asian Nations' international conference in Bali.
The ASEAN meeting was attended by 130 leading figures, including government ministers, muftis, presidents of Islamic universities, centers, and associations, and religious and cultural leaders from member countries.

In a speech, Amin said the conference provided a partnership and cooperation platform between Indonesia and Asian countries, including Saudi Arabia, in areas including education, and research.

And he pointed out that religious leaders had an important role to play in helping tackle some of the challenges facing the world.

Amin noted that through the conference, Indonesia aimed to promote religious, political, economic, social, cultural, and environmental justice and moderation, based on the principles of Islam.