Gulf artists have celebrated the achievements of Saudi Vision 2030 in an event organized by the BMG Foundation and The Diplomacy of Art on Tuesday.
It featured collections by three talented artists — Rania Abulhasan, Najla Al-Saleem and Lina Al-Ali.

BMG is an NGO that aims to foster shared values in order to create links between East and West. Since its founding in 1997, it has committed to helping less fortunate and underprivileged communities worldwide by organizing high-profile cultural events, as well as supporting various charities and the artistic, musical and sporting projects of future generations.

The Diplomacy of Art is a cornerstone of the BMG Foundation's calendar of cultural activities.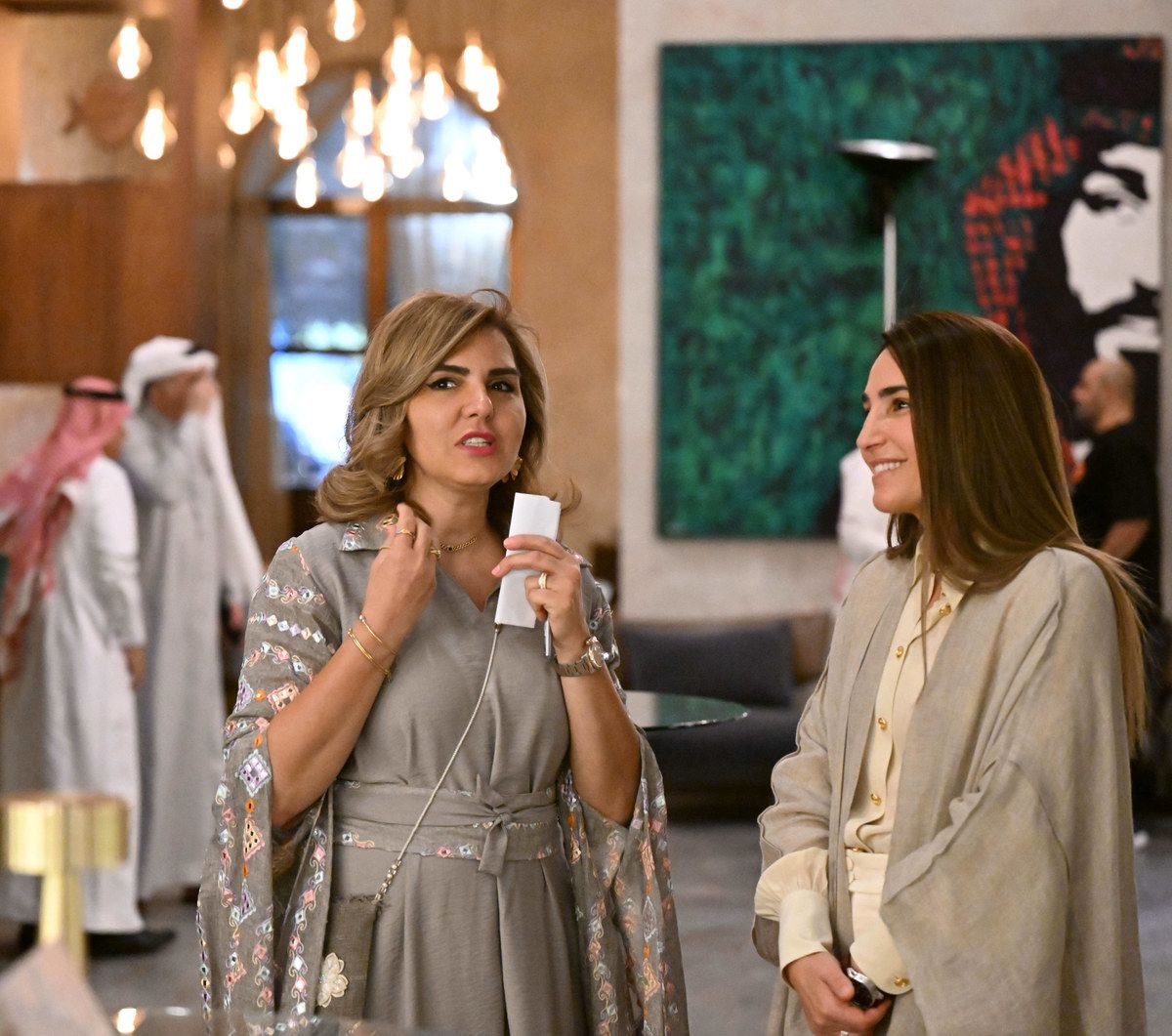 Artist Rania Abu Alhassan (R) with one of the guests.

Since its founding, Diplomacy of Art exhibitions have upgraded the Saudi modern art scene by giving renowned artists from around the world a platform to display their works throughout the Kingdom.

The exhibitions aim to inspire budding local artists and introduce knowledge of art across Saudi Arabia.

Al-Saleem, daughter of Saudi artist Mohammed Al-Saleem, focused on megaprojects like Diriyah, Qiddiya, The Line, Red Sea and AlUla for her works in the event.

She also highlighted the Saudi Green Initiative, another Vision 2030 project that aims to increase Saudi Arabia's use of clean energy while reducing carbon emissions and conserving the environment.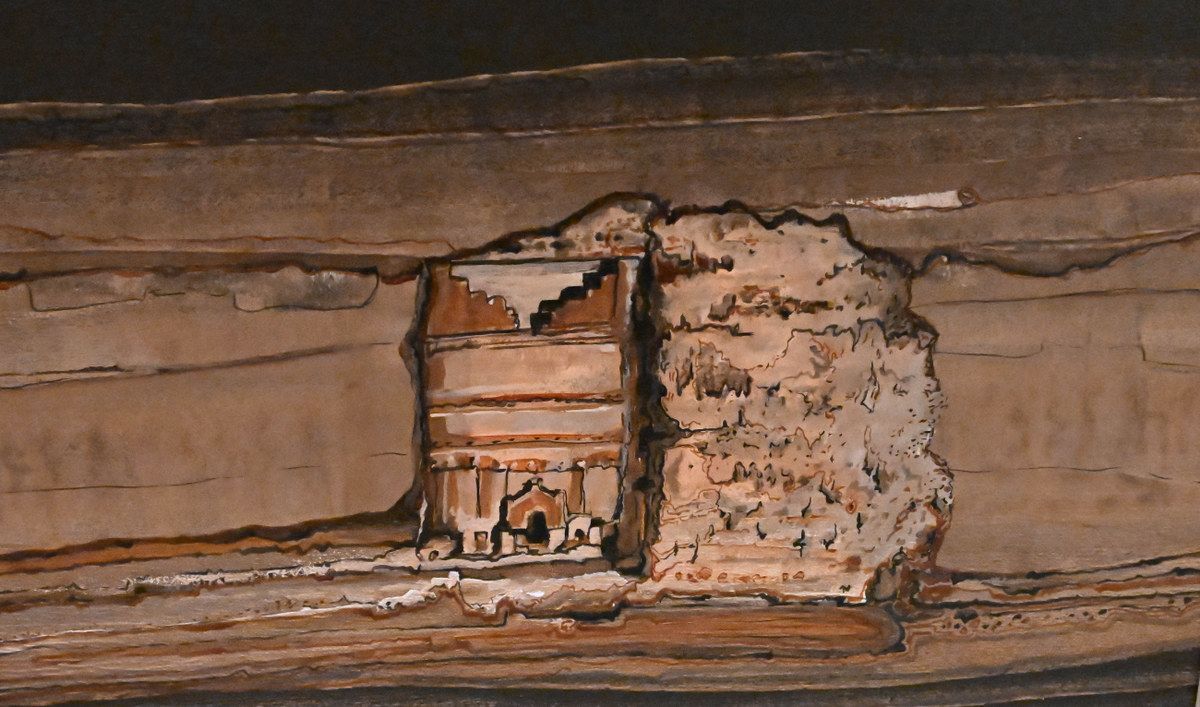 A painting by Najla Al-Saleem showing some of AlUla's monuments.

Her father's influence as an artist motivated her to follow in his footsteps from a young age.

She has taken part in several exhibitions around the world, including for UNESCO, and in countries such as China, India and the US.

"I highlighted Vision 2030 projects in each painting. As artists, we should document the cultural changes and transformations that show environmental development. Through these efforts, we reflect the local environment to the outside world," said Al-Saleem, who attended Eastern Michigan University in the US.

Qatari artist Lina Al-Ali's theme was women. "I focus on their presence in my work and connect it to the future vision," she said.

Since Saudi Vision 2030 supports Saudi women and their role in society, Al-Ali placed great emphasis on the empowerment of the Khaliji woman, particularly the Saudi lady, in her collection at the event.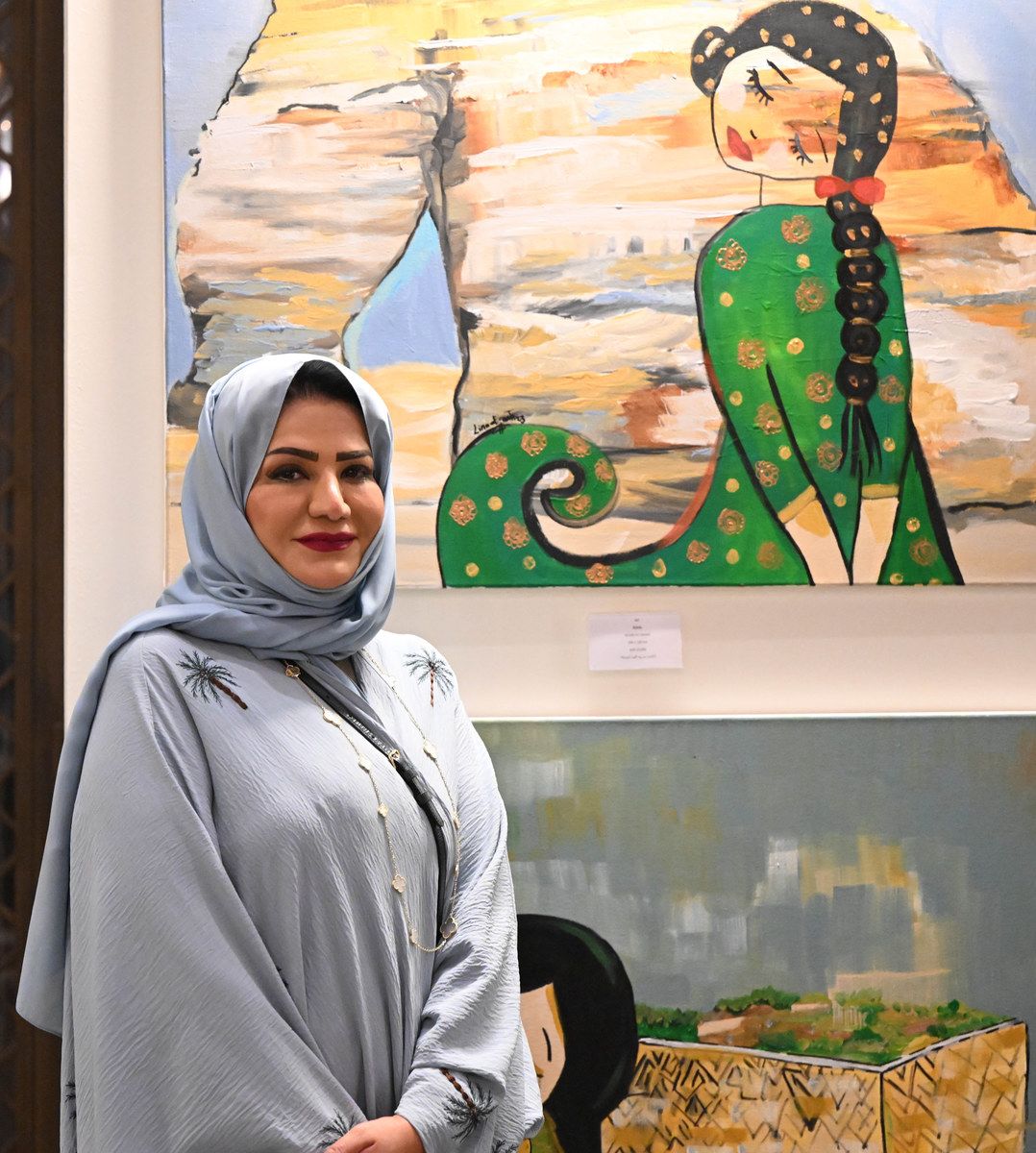 Lina Alali, a Qatari artist and writer standing next to her painting 'AlUla.'

Al-Ali is also an artist and a writer, specifically children's literature, and has published 10 books including "The Secret of the Golden Compass" and "Yarrow Bean."

Kuwaiti national Rania Abulhasan, a visual artist, displayed her thawb collection at the event. Her creations included traditional Khaliji garment fragments as well as the "Zai" collection and five paintings representing different locations in Saudi Arabia.

"The collection was an inspiration by the thawb collection. It's the basic thawb and dishdasha for any person you see in Khaliji attire but making it more personal to Saudi, because you have such a beautiful culture here and such a beautiful sense of fashion and dress," said Abulhasan, who has a background in design and art, and has worked in the field for more than 25 years.