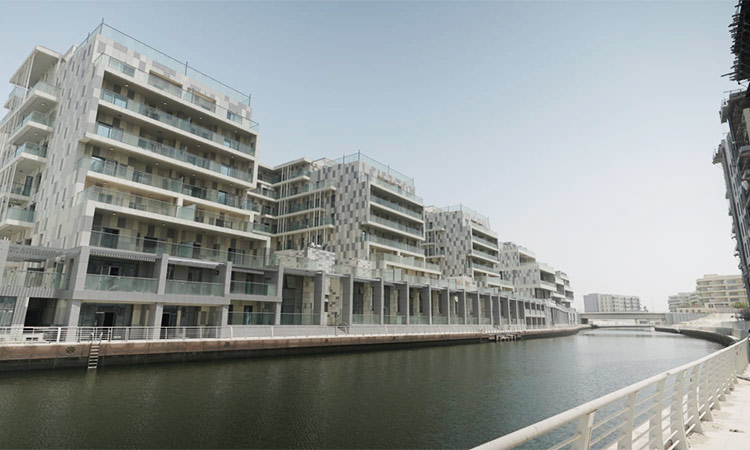 Dubai records over Dhs1.4 billion in property deals
Dubai real estate market recorded 386 sales transactions worth Dhs1.2 billion, in addition to 84 mortgage deals of Dhs151.32 million, and 62 gift deals amounting to Dhs48.92 million on Wednesday, data released by Dubai's Land Department (DLD) showed.
The sales included 341 villas and apartments worth Dhs1.01 billion, and 45 land plots worth Dhs195.91 million, while mortgages included 63 villas and apartments worth Dhs129.08 million and 21 land plots valued at Dhs22.24 million, bringing the total realty transactions of over Dhs1.4 billion.

Meanwhile, Reportage Properties, the leading real estate developer in the UAE, has revealed that the Al Raha Lofts project has been completed on the Al Raha Beach area in Abu Dhabi. A special celebration will be organized today to mark the completion and hand-over of the Al Raha Lofts 1 project.

The Al Raha Lofts 1 project provides around 164 residential units, while the Al Raha Lofts 2 adds nearly 110 residential units within the Al Raha Beach area in Abu Dhabi.

Islam Ahmed Suleiman, CEO of Reportage Properties, stressed the company's keenness on carrying out all its projects as per schedule with a view to enhancing investors' confidence in the company's projects and in the UAE real estate market, stressing that the completion and hand-over of the Al Raha Lofts project is a new episode of Reportage Properties' process of achievements.

The Al Raha Lofts 1 project is distinguished for its strategic location in the Al Raha Beach area and incorporates retail spaces, facilities and various services including a swimming pool, a gym, green spaces, an area dedicated to stores, covered parking lots, a tennis court, and a football playground.

The project features studio apartments and 1-bedroom, 2-bedroom, 3-bedroom and 4-bedroom apartments in addition to 2-bedroom and 4-bedroom duplexes. Each apartment features a special terrace or balcony and a fully equipped kitchen.

Suleiman pointed out that construction work was in progress in all Reportage Properties' projects under construction in Abu Dhabi and Dubai, noting that more than 99 per cent of Al Waha Residence 1 project, which provides 612 apartments in Masdar City, had been completed.

Some 76 per cent of the Al Waha Residence 2, 65 per cent of The Gate project in Masdar City, 52 per cent of Al Maryah Vista in Al Maryah Island in Abu Dhabi and around 20 per cent of Diva project in Yas Island had been completed, he said.

As far as Reportage Properties' projects in Dubai are concerned, more than 47 per cent of Alexis Tower, 66 per cent of Rakan Tower and 83 per cent of Rukan Lofts, had been completed, he added.