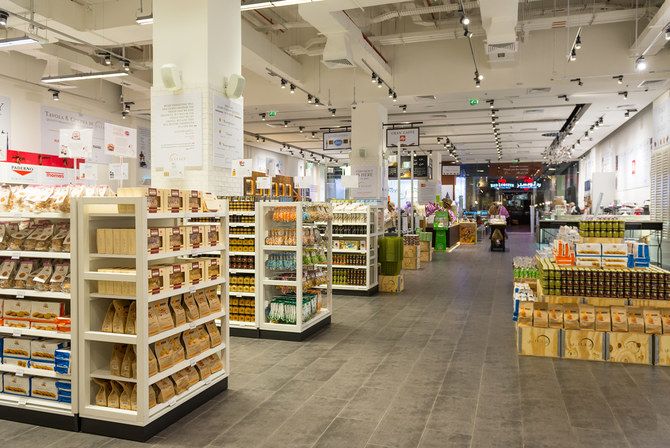 Dubai inflation eases to 3.27% in April, its lowest in 13 months 
Dubai's inflation slowed to its lowest level in 13 months in April to reach 3.27 percent, pulled back by decelerating transportation and food prices, the latest data from the emirate's statistics authority showed.
This comes as Dubai's Consumer Price Index dropped to its lowest level since February 2022, when inflation reached 2.65 percent.

The slowdown of price levels aligns with inflation trends across the Gulf Cooperation Council region, as well as that of the world.

In February, a report released by Kuwait-based investment strategy and research firm Kamco Invest said the inflation rate in GCC countries is showing a downward trend in 2023 compared to 2022.

According to the report from Dubai Statistics Center, food and beverage prices increased by 5.78 percent in April compared to 6.28 percent in March, helping to put the brakes on the CPI.

Another contributor to the slowdown was transportation prices, which fell for the second consecutive month to reach 8.53 percent in April.

In contrast, the prices of housing, water, electricity, gas and other fuels surged for the 11th month in a row to hit a record 5.44 percent last month. These have the largest relative weight in the measurement of Dubai's CPI.

With the continuous rise in water and electricity prices, Dubai Electricity and Water Authority reported phenomenal results in the first quarter of this year.

In the UAE, inflation is forecast to fall to 3.2 percent by the end of 2023, down from 4.8 percent last year, reported the minister for financial affairs last month.

The minister attributed the drop to price stabilization and the receding impacts of imported inflation globally.

Mohamed Hadi Al-Hussaini said in a meeting held on the sidelines of the 2023 Spring Meetings of the World Bank Group and the International Monetary Fund in April that the UAE's economic forecasts remain positive, with a growth of 3.9 percent projected by the end of this year.

Al-Hussaini also noted that many countries in the region remain vulnerable to elevated global uncertainties, while rents and salaries are likely to contribute to this trend locally.

This is highlighted in the IMF Background Note, underpinning the need for regional collaboration efforts and collaboration with the Fund.

The IMF, in its World Economic Report, also noted that nearly 84 percent of countries across the globe are forecast to have lower CPI inflation growth in 2023 than in 2022.